The doorway to the dimensions of love has opened,as Lovebrush Chronicles has launched on Android and iOS devices.
Lovebrush Chronicles will launch on Android and iOS devices on October 20th,2023.The game launch will be celebrated with a special promotional video,in-game rewards,and prizes for followers of the game's social media accounts.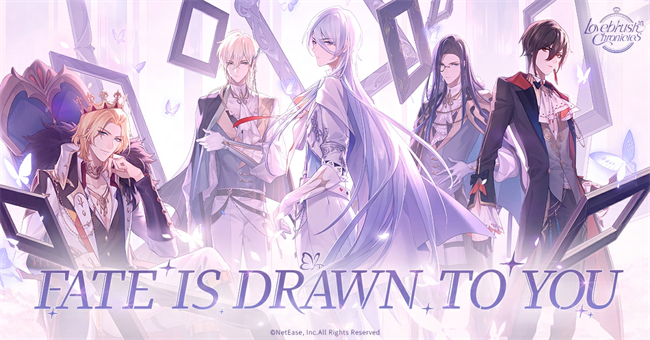 Lovebrush Chronicles is a romantic adventure game with a strong focus on narrative,where you visit parallel universes in search of the love of your life.In Lovebrush Chronicles,you play as a college freshman specializing in fine arts.These talents grant you supernatural powers,allowing you to travel to different realities by painting the doorways to new worlds,where the love of your life awaits and your story begins.You'll travel to many universes,spanning time,space,and even genres,where many romantic tales will be told.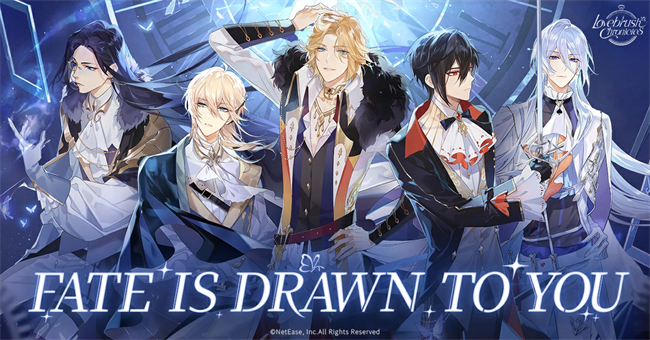 Your story starts in the magical realm of Godheim,where a harsh winter encroaches upon a mysterious kingdom,and it's up to you and your potential suitor to prevent its fall.But whose hand will you choose to hold on your journey?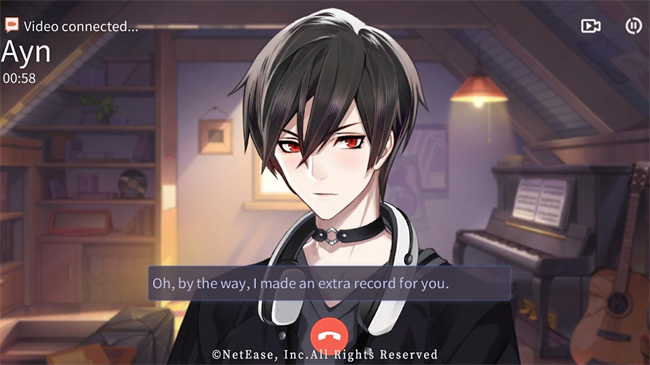 Lovebrush Chronicles is launching on October 20th,2023,at 9:00 am(UTC+8)for Android and iOS devices.At launch,Lovebrush Chronicles will be playable in English,Japanese,and Traditional Chinese,with voice-over options in Japanese and Chinese Mandarin.Lovebrush Chronicles features many well-known voice actors from Japan,including KENN,Shinnosuke Tachibana,Junichi Suwabe,Kohsuke Toriumi,and Daisuke Hirakawa,bringing their unique performances to the game.To celebrate the launch,a new promotional video showing off the game can be seen at
In Lovebrush Chronicles,you can use your magical portraits to travel to different realities,each parallel universe bearing its own mystery and love story.Every world is worth traveling to,with branching narratives allowing you to explore your romances in different ways.Once you have chosen your love interest,you can develop that relationship and explore the different paths to see how the story can play out.
Your relationship with the suitors of Lovebrush Chronicles can play out in many ways,as you can engage in daily campus activities to hang out with them and increase their character affinity,allowing you to learn more about their story.You can also contact them via the game's live 2D video calls for more direct interaction.These plots are fully dubbed by well-known voice actors,with the world of Lovebrush Chronicles brought to life via many exquisite and beautiful original illustrations.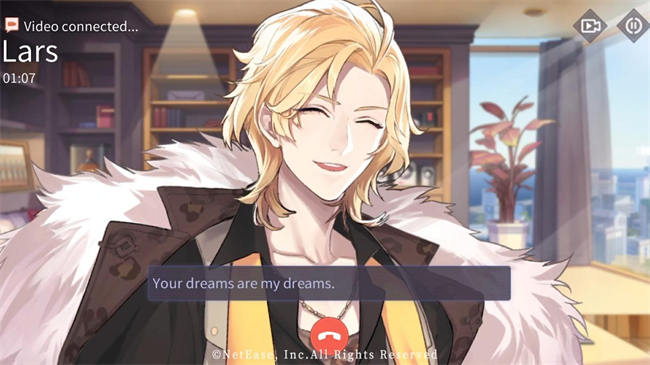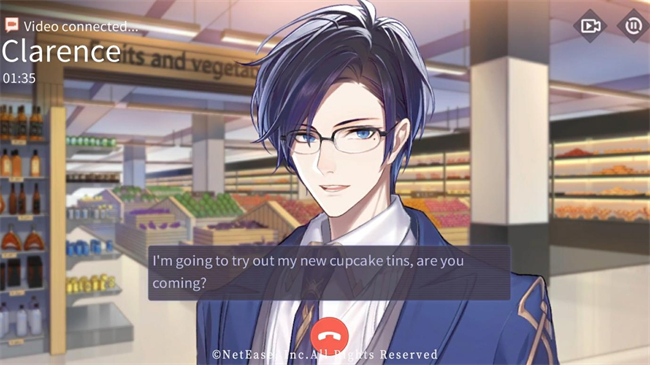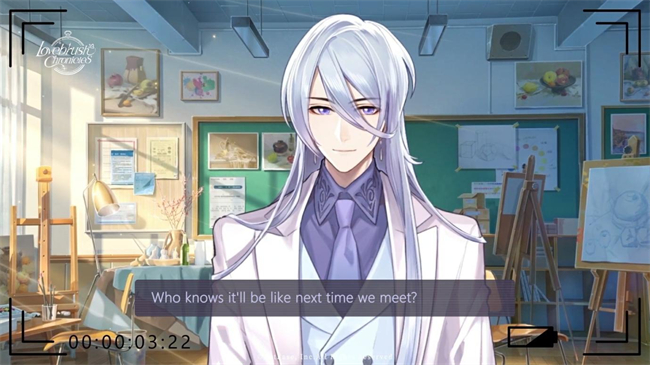 To celebrate the launch of Lovebrush Chronicles,there will be several special events happening that will help you kickstart your journey into the realm of romance:
·Pre-Registration Rewards:Those who pre-registered their interest in Lovebrush Chronicles will receive gifts when they start the game,including an Avatar Frame,Pictura-Time of Serenity,3 Engravings-Shadow,50 Stamina,160 Diamonds,3 Stardust Bell–Bear,10 Old Dutch Paint,and 20,000 Gold.
·7-Day Contract:Once you create your character,you will receive special daily rewards for the first week of your adventure.
·Freshman Quests:Finish these quests every day to earn Diamonds and Illustra.
·First Top-Up Rewards:The first time you top-up,you'll receive gift packs,including an SR Illustra!
·Free Gift Pack:The in-game Shop has a Daily Surprise Box with different giveaways every day of the week.
·Guaranteed SSR Illustra:You're guaranteed an SSR Illustra within your first twenty Gallery Sketches!
·Total Top-Up Rewards:Top-up a certain amount to earn Ayn's SSR"Doppelganger,"the"Little Painter"Avatar Frame,and other rewards,including limited-edition Picturas and Puppet Theater Styles.
Those who follow the official Lovebrush Chronicles X(formerly Twitter)or Facebook page also have the chance to win special prizes,with an iPad Mini being gifted to one lucky winner!Potential prizes include:
·$10 Amazon Gift Card(5 winners)
·$30 Amazon Gift Card(5 Winners)
·$50 Amazon Gift Card(5 Winners)
·iPad Mini(1 Winner)
Lovebrush Chronicles is a story about choices and growth,where every stroke of your brush has the chance to change the reality of the worlds you enter.Remember that artwork is just paint on a canvas,but the story it tells is one you will create yourself.Lovebrush Chronicles presents the ultimate romantic fantasy,and it's available for you to play now,so make sure to download the game and follow the official social media channels for more updates,as the doorway to the painted realm has finally opened,allowing you to step through and find the love of your life!
To learn more about Lovebrush Chronicles,visit:
·App Store
https://apps.apple.com/jp/app/%E6%99%82%E7%A9%BA%E3%81%AE%E7%B5%B5%E6%97%85%E4%BA%BA/id1628712509
·Google Play-https://play.google.com/store/apps/details?id=com.netease.skzdhlrna
·X-https://twitter.com/LBChronicles_EN
·Official Website-www.lovebrushchronicles.com
·Instagram-https://www.instagram.com/lovebrush_chronicles/
·YouTube-https://www.youtube.com/ LovebrushChronicles
·Facebook:https://www.facebook.com/LovebrushChronicles
About NetEase Games
NetEase Games,the online games division of NetEase,Inc.(NASDAQ:NTES and HKEX:9999),is a leading global developer and publisher of video game IP across a variety of genres and platforms.NetEase Games'development and publishing slate include titles such as Knives Out,Harry Potter:Magic Awakened,and Naraka:Bladepoint,and partnerships with major entertainment brands such as Warner Bros and Mojang AB(a Microsoft subsidiary).NetEase Games also supports the growth and development of its innovative global studios in Canada,Europe,Japan and the United States.For more information,please visit https://www.neteasegames.com/
Follow Us on Social Media:
Facebook:https://www.facebook.com/NetEaseOfficial
X:https://twitter.com/NetEaseGames_EN
YouTube:https://www.youtube.com/channel/UC7fPAi77lcCWFUc94UHyfGg
Media Contact
NetEase,Inc.
Li Ruohan
Tel:(+86)571-8985-2668
globalpr service.netease.com
NetEase Games
Zhou Zhaoxi
Tel:(+86)20-85105163 ext.57169
neteasegamespr global.netease.com
David Wilson(EU)
david.wilson corp.netease.com
Dominik Graner(EU)
dominik.graner oc.netease.com
Alex Armour(US)
alexarmour corp.netease.com