Pre-register for Dead by Daylight Mobile's Next Era of Horror
and receive free in-game items and cosmetics
GUANGZHOU, China – (Feb 21st, 2023) – NetEase Games, the online games division of NetEase, Inc. (NASDAQ: NTES, HKEX: 9999) and Behaviour™ Interactive are proud to announce the pre-registration event for Dead by Daylight Mobile is now live https://www.dbdmobile.com/pre-register/, ahead of a massive update that will improve the gameplay experience and add a variety of customization options and cosmetic items for players to use. Dead by Daylight Mobile brings the acclaimed 4v1 multiplayer horror game to Android and iOS devices and players can pre-order Dead by Daylight Mobile on Google Play and the App Store now. The full game is set to launch on March 15th, 2023.
In Dead by Daylight Mobile, four players take on the role of Survivors as they evade the fifth player, who is the Killer. The Survivors must work as a team to succeed, as they hide from the Killer and use their unique abilities to escape a grisly fate. The Killer must use their supernatural abilities to track down the Survivors and take them out, one by one.
Dead by Daylight Mobile is Adding New Content, Graphical Updates & Social Features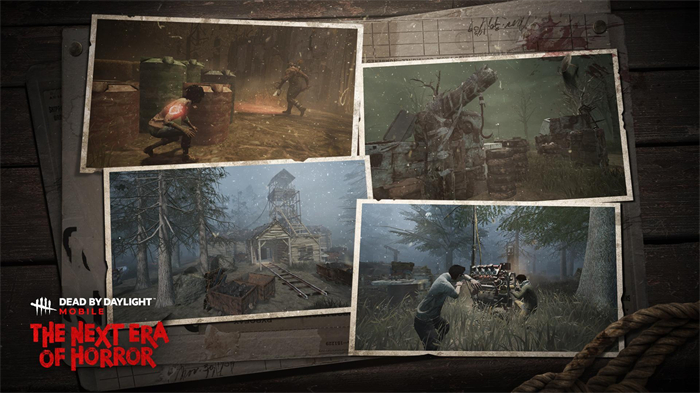 Dead by Daylight Mobile is receiving a ton of graphical improvements in the new update. These include the addition of physics to clothing and hair, allowing them to move in response to the game world. There will also be dynamic shading and lighting, along with a complete visual overhaul of every character and map. In addition to the graphical updates, there will also be improvements to the controls, along with several bug fixes and quality-of-life updates. Dead by Daylight Mobile will also be adding lots of exciting cosmetics for players' favorite characters, which will include a brand new Platinum Tier. The Platinum Tier customizations will introduce exclusive Memento Mori animations for the Killers.
The Dead by Daylight Mobile community will soon find more ways to connect and communicate with each other than ever before. The update introduces a new set of social features that will bring players together. These include the long-awaited pre-game lobby, which will allow Survivors to communicate with each other and for Killers to make last-minute changes before the Trial begins. Players will also be able to chat in the private and global channels, as well as the in-game lobby after each Trial.
The Rift Is Finally Coming To Dead by Daylight Mobile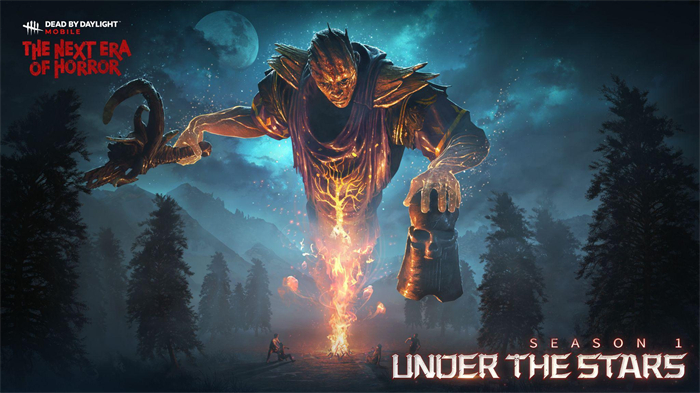 One of the biggest additions to Dead by Daylight Mobile is the Rift, which is coming to the mobile version for the first time. The Rift is a season pass that is filled with unique cosmetics, with each season lasting for two months. Players can progress along the Rift Pass and earn free rewards, such as character customization items and in-game currencies. Players can compete to secure their spot on Seasonal Leaderboards as they test their mettle in The Fog thanks to a newly updated Ranking System.
Dead by Daylight Mobile is receiving its biggest overhaul yet, and players are encouraged to pre-register now to get their hands on an exclusive Feng Ming Outfit. Players would be remiss not to take part in the Next Era of Horror in Dead by Daylight Mobile - and join millions of fans in The Fog.
To learn more about Dead by Daylight Mobile, visit:
● Official Site – https://www.dbdmobile.com/
● Pre-Order Event Page - https://www.dbdmobile.com/pre-register/
● Google Play – https://play.google.com/store/apps/details?id=com.netease.dbdena
● App Store – https://apps.apple.com/us/app/dead-by-daylight-mobile/id1618103778
● Facebook - https://www.facebook.com/dbdmobileofficial
● Twitter - https://twitter.com/DbDMobile
● Discord - https://discord.gg/EJeTY3JKFW
About Dead by Daylight™ Mobile
Dead by Daylight™ Mobile is designed exclusively for mobile with intuitive controls and carefully crafted experiences based on the fan-favorite asymmetrical multiplayer horror IP from Behaviour™ Interactive. In Dead by Daylight Mobile, players both hunt and are hunted by one another in terrifying maps reminiscent of cult classic horror environments. The game has reached more than 28 million downloads worldwide on iOS and Android since launch in April 2020. For more information, please visit https://mobile.deadbydaylight.com
About NetEase Games
NetEase Games, the online games division of NetEase, Inc. (NASDAQ: NTES and HKEX: 9999), is a leading global developer and publisher of video game IP across a variety of genres and platforms. NetEase Games' development and publishing slate include titles such as Harry Potter: Magic Awakened, Knives Out, and Naraka: Bladepoint, and partnerships with major entertainment brands such as Warner Bros and Mojang AB (a Microsoft subsidiary). NetEase Games also supports the growth and development of its innovative global studios in Canada, Europe, Japan and the United States. For more information, please visit https://www.neteasegames.com/
About Behaviour™ Interactive
Celebrating its 30th year, and with more than 1,000 full-time employees, the studio has enjoyed immense success with its original IP Dead by Daylight, which now has more than 50 million players around the world and across all platforms. Behaviour holds co-developer credits for some of the gaming industry's largest titles (such as Assassin's Creed, Gears 5, Call of Duty and Tony Hawk Pro Skater 1 & 2) and developed an unparalleled, award-winning culture within the gaming industry. Winner of Deloitte Canada's Enterprise Fast 15 and Best Managed Company awards and listed as one of the Best Places To Work – Canada by GamesIndustry.biz in 2021, Behaviour is a leading development studio, cultivating career growth and talent development within the gaming industry. Behaviour counts among its partners some of the world's most renowned brands, including Microsoft, Sony, EA, Warner, 2K and many more. For more information, visit www.bhvr.com.