The glitz and glamor of the Sci-Fi Carnival continues, bringing exciting new ships and features to Infinite Lagrange.
GUANGZHOU,China–(Nov 21st,2023)–NetEase Games,the online games division of NetEase,Inc.(NASDAQ:NTES,HKEX:9999),is proud to announce that new features that are coming to Infinite Lagrange,including powerful new ships and exciting new gameplay modes that reward combat.
In 2023,Infinite Lagrange was featured as part of the 81st World Science Fiction Convention,hosted in China for the first time.Those who couldn't attend the event in person could visit its virtual equivalent,as Infinite Lagrange had a Sci-Fi Carnival event,bringing the festive spirit to Explorers in the digital realm.
The Sci-Fi Carnival continues in November 2023,bringing remarkable new features and ships to the game.This celebration happens throughout November,giving Explorers a reason to return to their bases and reap the rewards of the additions to the game that will be made throughout this period.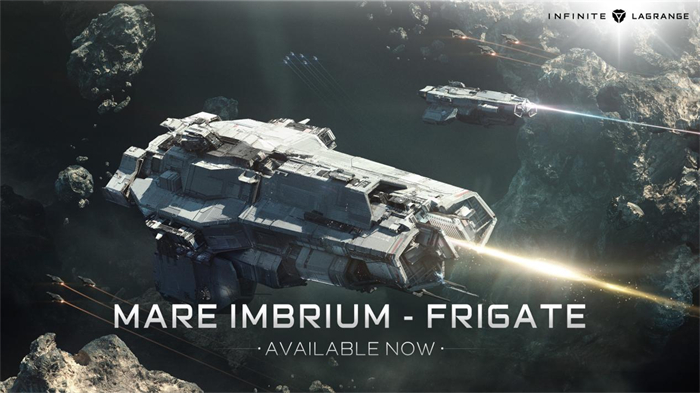 The first major addition to Infinite Lagrange in November 2023 is to introduce powerful new ships to the game.From November 8 at 07:00 UTC to November 29 at 00:00 UTC,the Mare Imbrium–Assault Frigate and its variant model,the Mare Imbrium–Experimental Pulse Cannon Frigate,is available.These ships are rapid assault vehicles that can act fast,with the ability to unleash their full firepower on the enemy once the battle begins,making them perfect ships for your combat fleet.
On November 15,the Military Prestige System and the Leaderboard were added to the Infinite Lagrange.The Military Prestige System allows Explorers to earn military prestige by defeating space pirates and privateers.The top 100 Explorers with military prestige points can leave their names on the Military Prestige Leaderboard.
November 15 was a massive day for Infinite Lagrange,as the Space Station Loot Gameplay and Dividend Mechanism were added to the game.As Explorers first seize control of certain space stations in the star system,various resources in the space stations,including Technical Blueprint,Equipment,Blueprint Tech Point,Livery,Weapon Tech,etc.,are regarded as loot.These items will be prioritized for distribution within the Org through an auction process.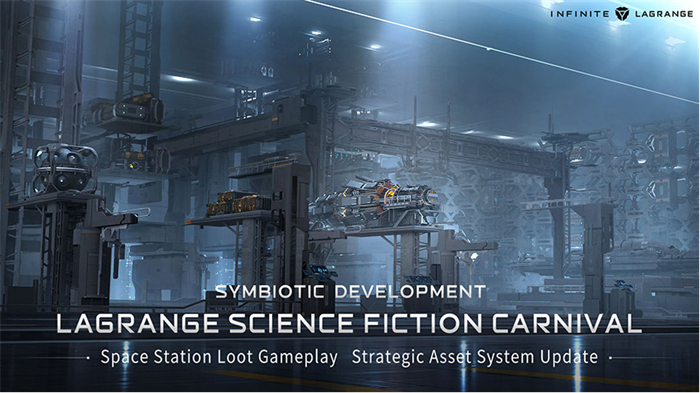 Besides,the Strategic Asset System Update was also updated on November 15.Some equipment and technical blueprints have more upgrade value,offering opportunities for Precision Identification.After a Precision Identification has been made on the LGLR and A-level equipment/technical blueprints,the Component Upgrade feature will be unlocked,enabling the use of equipment/technical blueprints of the same category to achieve the goal of accumulating Tech Points onto strategic assets.For technical blueprints that have an"Open Source"parameter,tactical items produced by them can be shared with other Explorers within the same Org.Furthermore,certain equipment and technical blueprints might come with a unique"Technology Expansion"technical parameter.
"Infinite Lagrange added lots of new content throughout November,enhancing the gameplay and expanding the universe in new and exciting ways."Said Matt Liu,Head of NetEase Games Overseas Publishing,"We believe these new ships and gameplay features will further improve the gaming experience and make the Lagrange universe even greater and grander than it already is."
The Sci-Fi Carnival offers a glimpse at how this virtual world will grow in the future with more technology being added and further rewards for combat.So,make sure to sign up to the Infinite Lagrange social media channels to stay up to date with everything being added to the Lagrange universe.
To learn more about Infinite Lagrange,visit:
·Official Website-https://www.infinitelagrange.com/
·App Store-https://apps.apple.com/GB/app/id1485549629?mt=8
·Google Play-https://play.google.com/store/apps/details?id=com.netease.lagrange&hl=en&gl=US
·Steam-https://store.steampowered.com/app/1755920/Infinite_Lagrange/
·Facebook-https://www.facebook.com/Infinite.Lagrange.EU/?brand_redir=667167647072137
·Discord-https://discord.com/invite/infinitelagrange
·Twitter-https://twitter.com/infinitelagran2
About NetEase Games
NetEase Games,the online games division of NetEase,Inc.(NASDAQ:NTES and HKEX:9999),is a leading global developer and publisher of video game IP across a variety of genres and platforms.NetEase Games'development and publishing slate include titles such as Knives Out,Harry Potter:Magic Awakened,and Naraka:Bladepoint,and NetEase shares partnerships with major entertainment brands such as Warner Bros and Mojang AB(a Microsoft subsidiary).NetEase Games also supports the growth and development of its innovative global studios in Canada,Europe,Japan,and the United States.For more information,please visit neteasegames.com.
Media Contact
NetEase,Inc.
Li Ruohan
Tel:(+86)571-8985-2668
globalpr global.netease.com
NetEase Games
Zhou Zhaoxi
Tel:(+86)20-85105163 ext.57169
neteasegamespr global.netease.com
David Wilson
Director of Public Relations EU
david.wilson corp.netease.com
Alex Armour
Director of Public Relations US
alexarmour corp.netease.com