GUANGZHOU, China, December 7th, 2022 - The popular Open World Doomsday Survival Game LifeAfter, developed and operated by NetEase Games, is launching its Season 5: Power of Mutation today (December 7th)! The Season 5 comes with the new Ark City, a new faction the Ark Knights, and a new profession the Ark Knight. Survivors are now able to use the Power of Mutation from the Source to enhance themselves in the dangerous doomsday world. Log in now to claim free backpack, Cert Reset Ticket and other bonuses!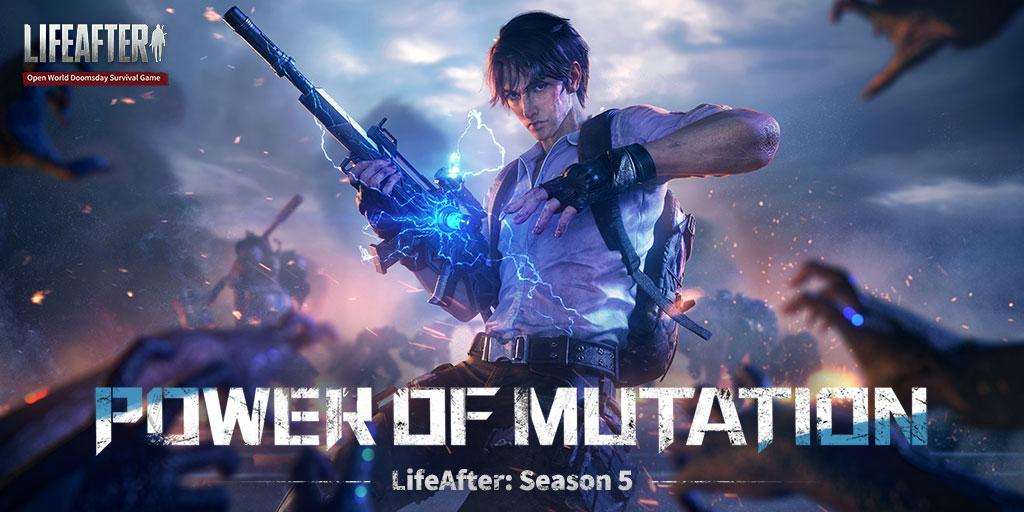 The New Ark City and New Faction "The Ark Knights" Have Surfaced
Ark City, an unknown place hidden in the remote sea, is a city that lives with a Source. The biggest faction there, the Ark Knights is led by mayor Fred, and its duty is to protect the city's safety.
The Ark Knights caught the wounded and dormant Third Source, whose secretion Mutation Liquid was found to be able to be used as energy. With that, Survivors here enjoyed technological breakthroughs unimagined by those on land. However, as a cost of harnessing that power, they have to face constant threats from the Infected. The Third Source will periodically enter an unstable state called Infection Tide, during which massive amount of Infected will be attracted to the city……
To get rid of the Source problem for good, Fred is fully committed to the Resonance Plan. The deputy Knight Leader and acting mayor Constantine and the Captain Lancelot are stepping in his duty to protect the city. They are also the key characters that Survivors will be interacted with in Season 5. The secret of the mysterious Ark City is waiting for Survivors to reveal.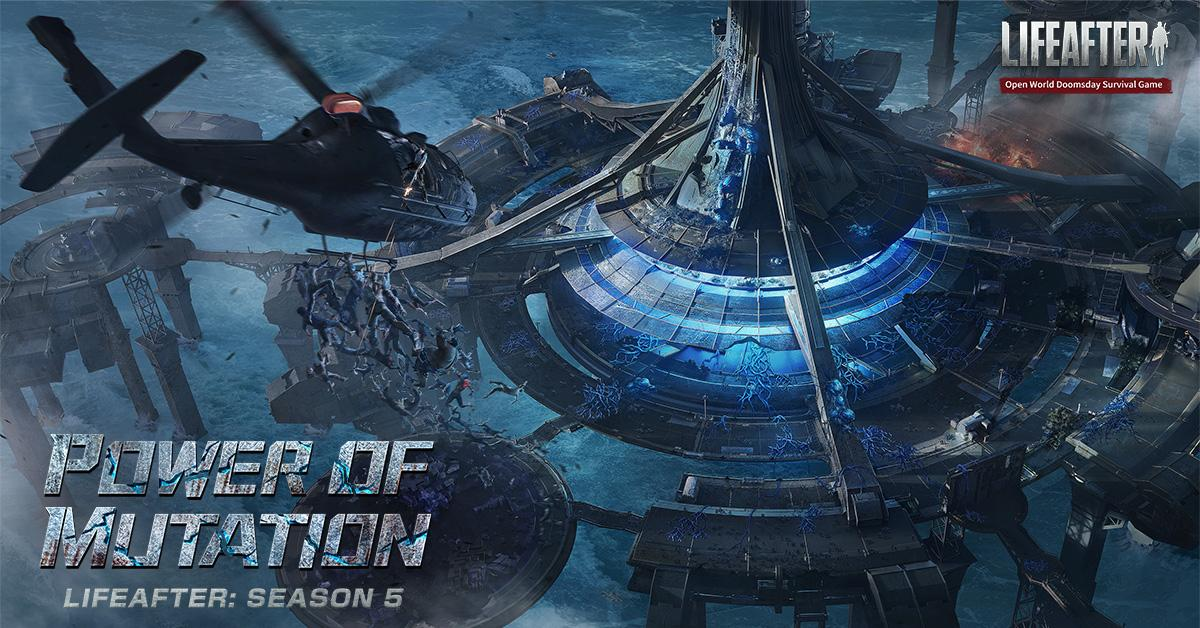 New Weapon System "Mutation Core" and New Profession "Ark Knight" Have Arrived
In Season 5, Survivors will face a new kind of Infected. They are mutated by the influence of Source and have the power of scorched rock, spore, and crystal. The Ark City-developed weapon add-on "Mutation Core" can help Survivors deal with these powerful enemies.
The Mutation Core can endow firearms with different attack properties that can counter different enemies: the flaming property can counter Spore Infected, causing their spores to explode; the freezing property can counter Scorched Rock Infected and render them weak; the electromagnetic property can counter the Crystal Infected and break their crystal shields. By selecting the correct attack property, you can deal a lot of damage to the enemy.
In Season 5, Survivors can get certified as Ark Knight, a new combat profession that exploits the Power of Mutation. The core talent of the profession is Mutation Resonance, which provides damage bonus when using weapons equipped with Mutation Core. The weapon's Resonance will accumulate when players are shooting or taking damage. Maximum Resonance will make the next reload into a fast Resonated Reload, giving the gun resonated rounds with damage bonus.
To make it easier for Survivors to experience the new profession, LifeAfter is providing free Cert Reset Ticket after version is updated.
New Stage "Crystal Hunt" Has Arrived with the Server Boss the Second Source Coming
After today's update, Survivors can experience the new Stage "Crystal Hunt". They can form a four-player squad and go to the floating platform running on Source energy in Ark City to amplify the Source's signal by manipulating the Enhancer, so as to detect the location of the important energy matter "Prime Crystal". Since the Prime Crystals may be scattered in different places, players must fight in complex and constantly changing scenes, and the terrain and scene will have a great impact on the combat; In the process of turning on the Enhancer and searching for the Prime Crystals, players will encounter various challenges, including solving puzzles, escaping, parkour, and confronting tons of Infected... Players must pass a total of 5 levels, with random combinations of challenges. Each time they embark on the quest of Crystal Hunt, they will get a different gaming experience.
There are some special interactive objects in the stage scene, such as explosives that will cause damage to the surrounding Infected and players when attacked, and jump pads that can help players jump higher. If they're used wisely, the level can be cleared much faster.
LifeAfter: Season 5 Power of Mutation has launched. Plenty of new gameplay is waiting for Survivors to log in and experience!
©2018 NetEase, Inc. ALL Rights Reserved.
----------------------------------------------------------------------------------
To learn more about LifeAfter, please
Download it now: https://go.onelink.me/uf4S/1ac5f621
LifeAfter Official Facebook: https://www.facebook.com/LifeAfter.en/
LifeAfter Official Twitter: https://twitter.com/LifeAfter_en
LifeAfter Official Website: https://www.lifeafter.game/
LifeAfter YouTube: https://www.youtube.com/channel/UCgGn6T7CV137rafeG-iFuxg
About LifeAfter
LifeAfter is an open-world doomsday survival game developed by NetEase Games (both iOS and Android version). Players are facing scarce resources, harsh weather, and dangerous wild lives, and from scratch collect resources, build houses, make tools and weapons, and fight alongside with teammates to make and defend a home in a post-apocalyptic world. By virtue of its vivid rendition of a doomsday world and survival struggles, the game now has 200 million registered players worldwide since its launch in 2018. It was dubbed the Most Competitive Game of 2019 by Google Play.
About NetEase Games
NetEase Games is the online games division of NetEase, Inc. (NASDAQ: NTES and HKEX: 9999), developing and operating some of the most popular mobile and PC games in markets including China and Japan. As one of the world's largest incubators of quality online game content, NetEase Games is dedicated to supporting the growth of innovative studios around the globe and growing an international presence along the way. To complement its self-developed games and world-class R&D capabilities, NetEase Games also partners with other industry leaders including Mojang AB (a Microsoft subsidiary) and other global game developers to operate some of the most popular international online games in China. For more information, please visit neteasegames.com.
Follow us on Social Media:
Facebook: https://facebook.com/NetEaseOfficial
Twitter: https://twitter.com/NetEase_EN
Official Website: https://www.neteasegames.com/
Media Contacts
NetEase, Inc.
Li Ruohan
Tel. (+86) 571-8985-2668
globalpr@service.netease.com
NetEase Games PR
Zhou Zhaoxi
Tel. (+86) 20-85105163 ext.57169
neteasegamespr@global.netease.com
David Wilson
Tel. (+44) 7785-222228
david.wilson@corp.netease.com