GUANGZHOU, China -- April 3rd, 2020 -- Ever wanted to race across a weightless space station? Run and jump about a summer cruise ship? Prowl around Spike's kennel? Or deliver cheese as quiet as a mouse beneath a sleeping king? Well, you're in luck – get ready for the ultimate game of cat and mouse.
NetEase Games and Warner Bros. Interactive Entertainment have announced the closed beta for Tom and Jerry: Chase, a new 1v4 asymmetrical casual mobile game featuring pick-up-and-play controls and fast-paced 10-minute multiplayer battles. Android/iOS users in Thailand and Indonesia can now enter the chase and race across two distinct maps.
Tom and Jerry: Chase faithfully recreates the look and feel of the Oscar-winning animation, replicating the original 2D art style and implementing many classic scenes.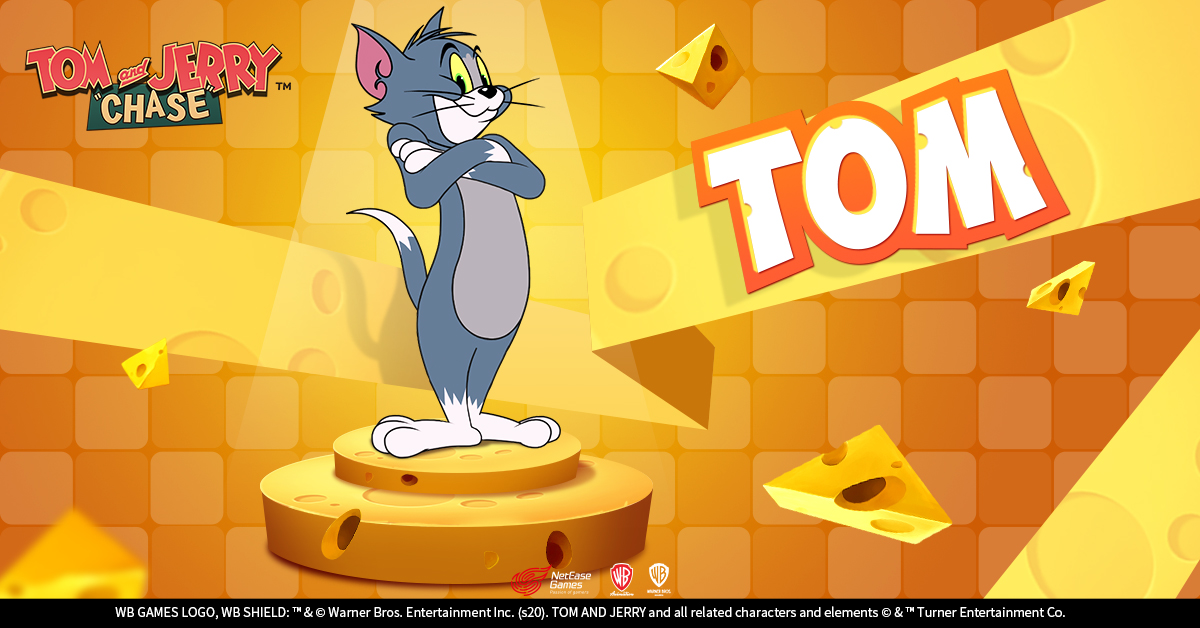 The game features a full ensemble of classic characters that players can choose from including the cunning Tom, quick-thinking Jerry, cute Tuffy, proud Butch and more. Players will also encounter various NPCs along the way who can turn the tides of battle, such as Mammy Two Shoes, Tyke and Cuckoo.
In Tom and Jerry: Chase, players can select one of two sides to fight for: cat or mouse. Join the cat side and go at it lone wolf (cat) to help rewrite the tragic fate of Tom, who has never successfully caught Jerry. Or, join team mouse and become one of four mice who must work together to snatch the cheese and evade Tom.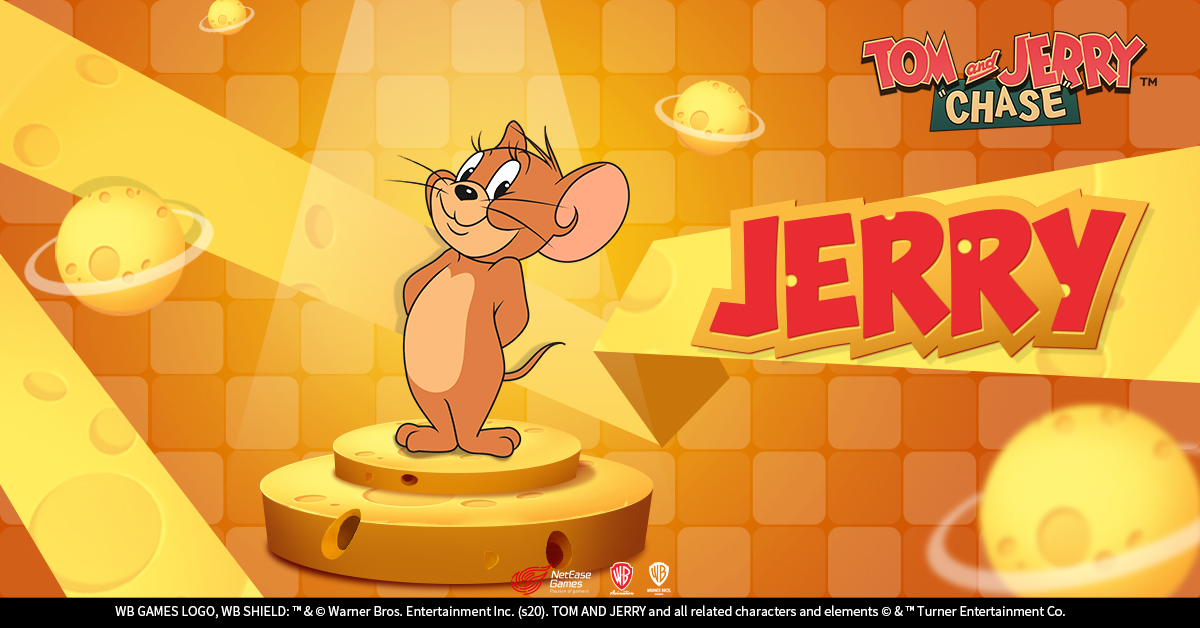 Whether it be team cat or team mouse, each side comes packed with an arsenal of unique skills to help them get the better of their opponent. Attack, defend and use special skills to control the flow of the game. The mouse side will also have to strategically match different character types and cooperate if they wish to safely get away with the cheese and defeat the cat.
Players can also use more than 30 different items that can be found scattered about the battlefields. From mousetraps to ice cubes to firecrackers, all items can be unleashed on the enemy. Players can set traps or throw a variety of paraphernalia to attack their target. Different drinks, fruit platters and cakes also provide various buffs to help snatch victory from the jaws of defeat.
Are you ready for the ultimate fast & fun battle with Tom and Jerry?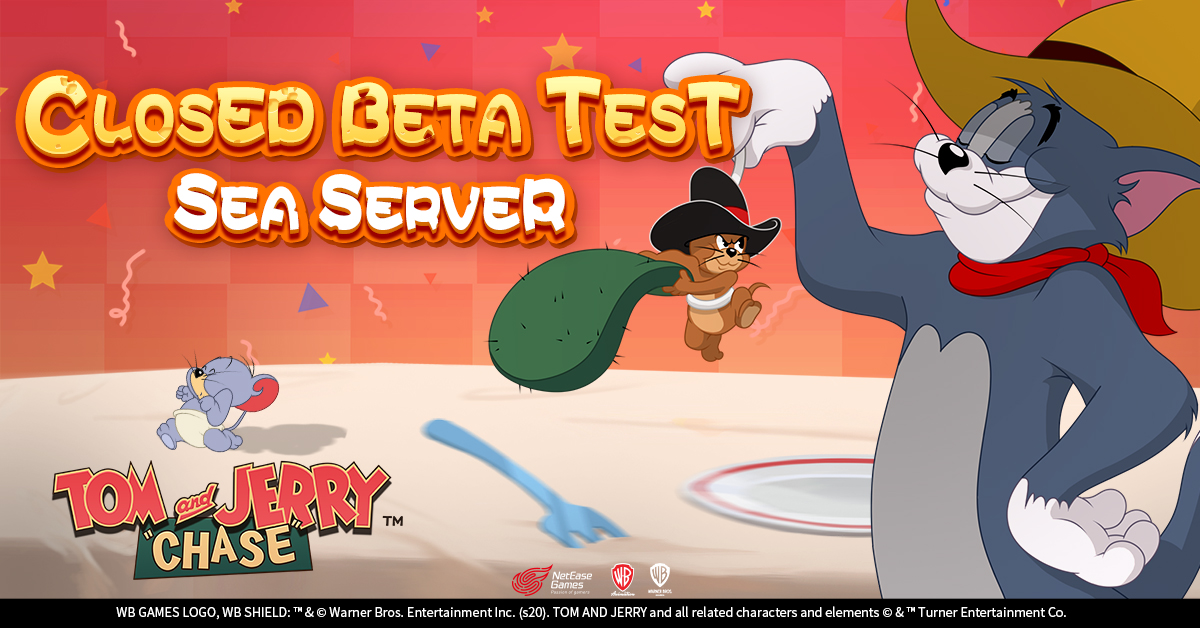 The closed beta for Tom and Jerry: Chase is available now for Android users in Thailand and Indonesia. All player data will be deleted once the test concludes.
For those interested, be sure to hit the download link below.
Download: https://go.onelink.me/GMRF/eba4c567
For more information, follow Tom and Jerry: Chase on Facebook and Instagram.
About Warner Bros. Interactive Entertainment
Warner Bros. Interactive Entertainment, a division of Warner Bros. Home Entertainment, Inc., is a premier worldwide publisher, developer, licensor and distributor of entertainment content for the interactive space across all platforms, including console, handheld, mobile and PC-based gaming for both internal and third party game titles.
TOM AND JERRY and all related characters and elements © & ™ Turner Entertainment Co.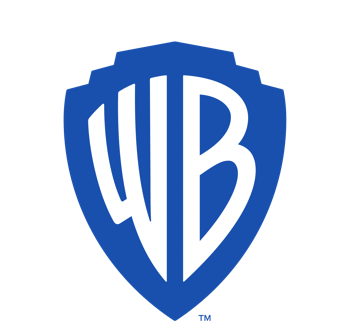 WB GAMES LOGO, WB SHIELD: ™ & © Warner Bros. Entertainment Inc. (s20)
About NetEase Games
NetEase Games is the online games division of NetEase, Inc. (NASDAQ: NTES), developing and operating some of the most popular PC-client and mobile games in markets including China and Japan. As one of the world's largest incubators of quality online game content, NetEase Games is dedicated to supporting the growth of innovative studios around the globe and growing an international presence along the way. To complement its self-developed games and world-class R&D capabilities, NetEase Games also partners with other industry leaders including Blizzard Entertainment, Mojang AB (a Microsoft subsidiary) and other global game developers to operate some of the most popular international online games in China. For more information, please visit neteasegames.com.
Media Contacts
NetEase, Inc.
Li Ruohan
Tel: (+86) 571-8985-3378
globalpr@global.netease.com
NetEase Games PR
Zhou Zhaoxi
Tel:(+86) 20-85105163 ext.57169
neteasegamespr@global.netease.com