GUANGZHOU, China - June 29th, 2020 -- The multiplayer stealth-em-up Murderous Pursuits is now available on iOS and Android in Southeast Asia and South Asia. To survive, players will have to act like an unassuming passenger and avoid revealing themselves.
Get ready to put on your best outfit as, your host, Mr. X, cordially invites you to join the most charismatic carnival, but danger lurks amongst the guests, everyone is a suspect. Do you have what it takes to blend in and outplay your opponents?"
Classic Gameplay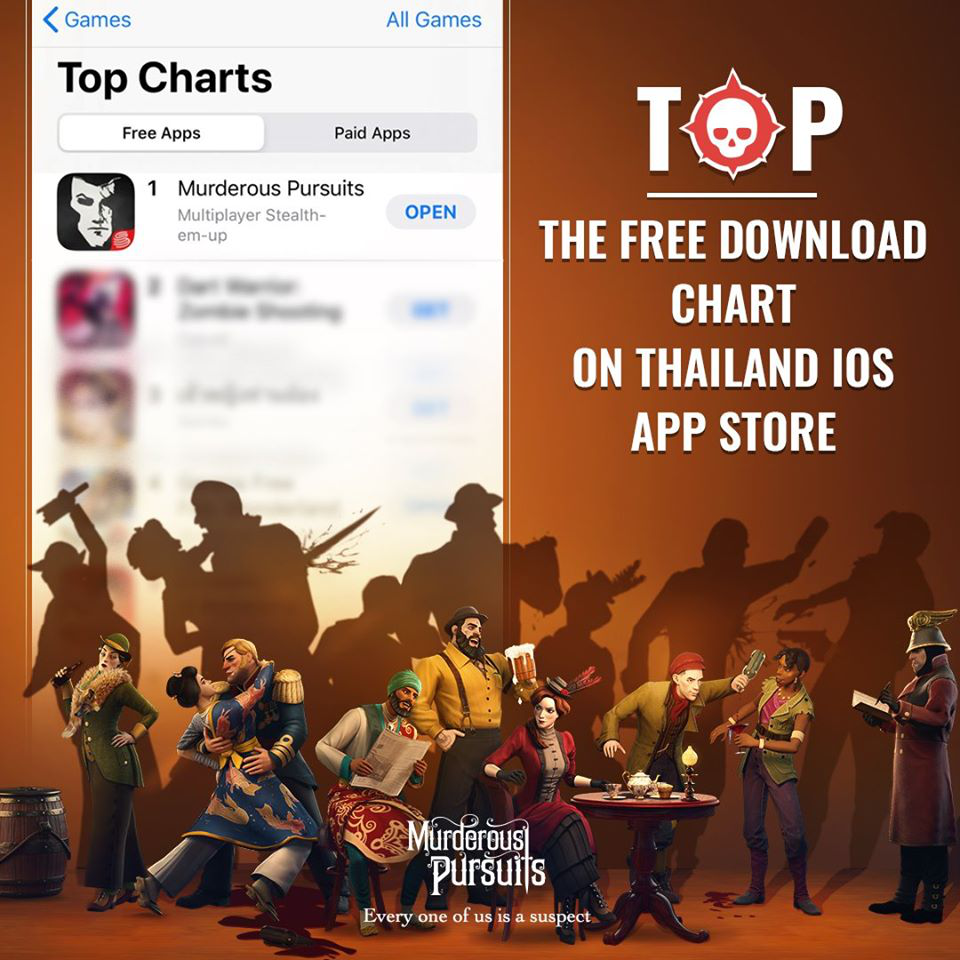 Taking the same name as its Steam predecessor, Murderous Pursuits is the result of a collaboration between gaming juggernaut NetEase Games and original developers, the BAFTA-award winning studio, Blazing Griffin. This mobile version not only keeps the same multiplayer gameplay of the original but also adds to the experience by offering a wide range of innovative game modes. Murderous Pursuits previously did a soft launch in Thailand where it was widely praised by players, shooting it to the top of the App Store's download rankings where it remained for about a week.
  Secret Identities, Put your Acting Skills and Strategy to the Test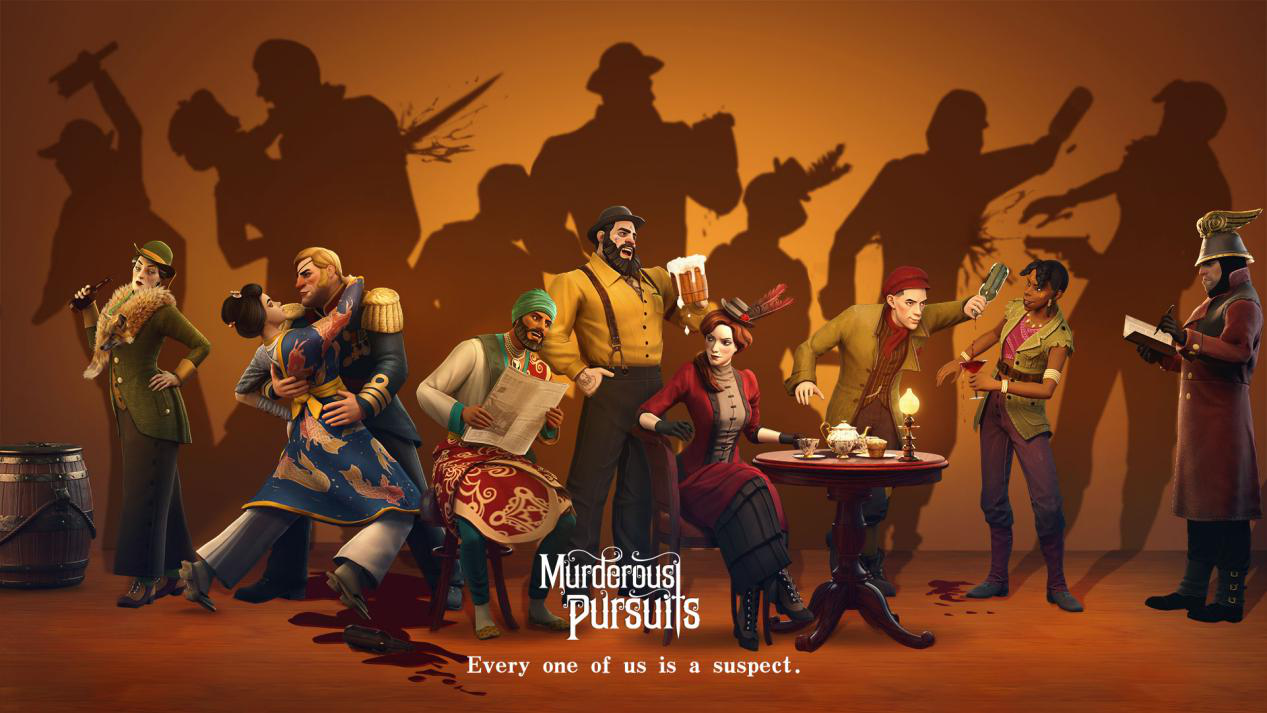 "Players step into the shoes of a top assassin in the Victorian era, who, like many other assassins receive a secret mission from the mysterious Mr. X - attend a party aboard the Britannic and eliminate your targets. But be aware, as you seek to identify and dispatch your target amongst the passengers, you must do so while evading your own murderous hunters. In this game of hunt and be hunted, players need to disguise themselves as NPCs and hide in the crowds to avoid enemies tracking them down and the attention of the guards while keeping a sharp lookout for their target, waiting for the perfect time to strike.
At present, the game also features custom rooms, where players can invite their friends to try a variety of solo or team modes and put their friendships to the test."
Focus and Identify Your Targets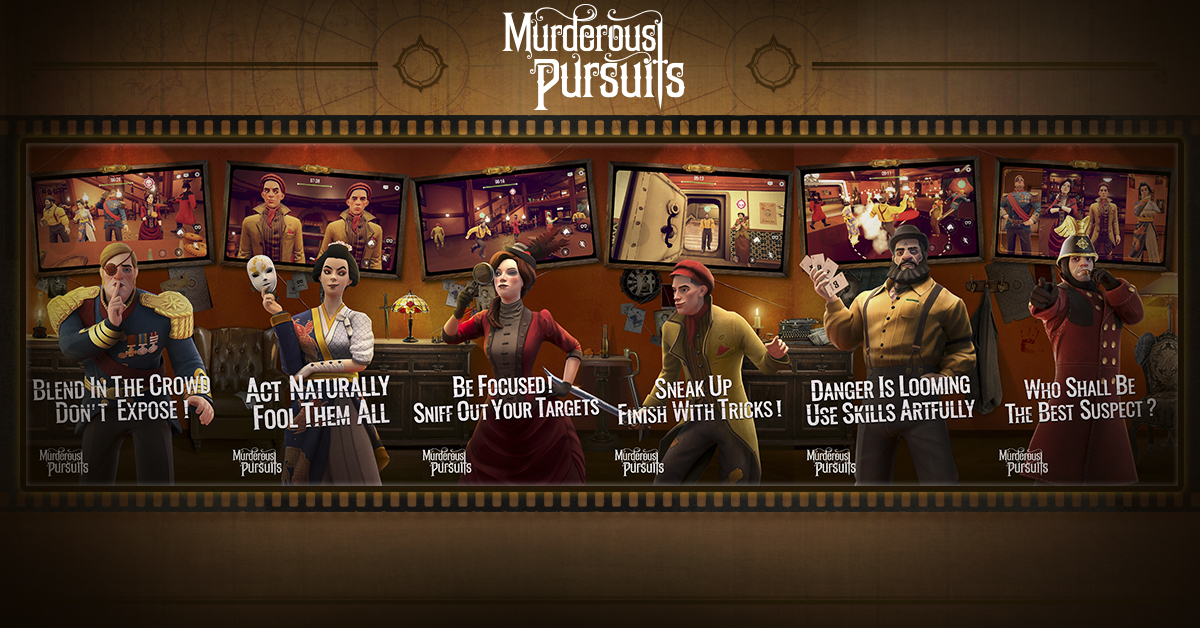 After boarding the ship, players will be equipped with a Tracker, which provides key information such as the direction and relative distance of their current target. To secretly track and take out a target, players must pay close attention to others, carefully observe the surrounding environment and look for clues to identify suspicious people amongst the passengers without drawing too much attention to themselves. Even if the target is an old friend, don't show any mercy, as they could counter-attack at any moment!
Stay Calm and Hide in Plain Sight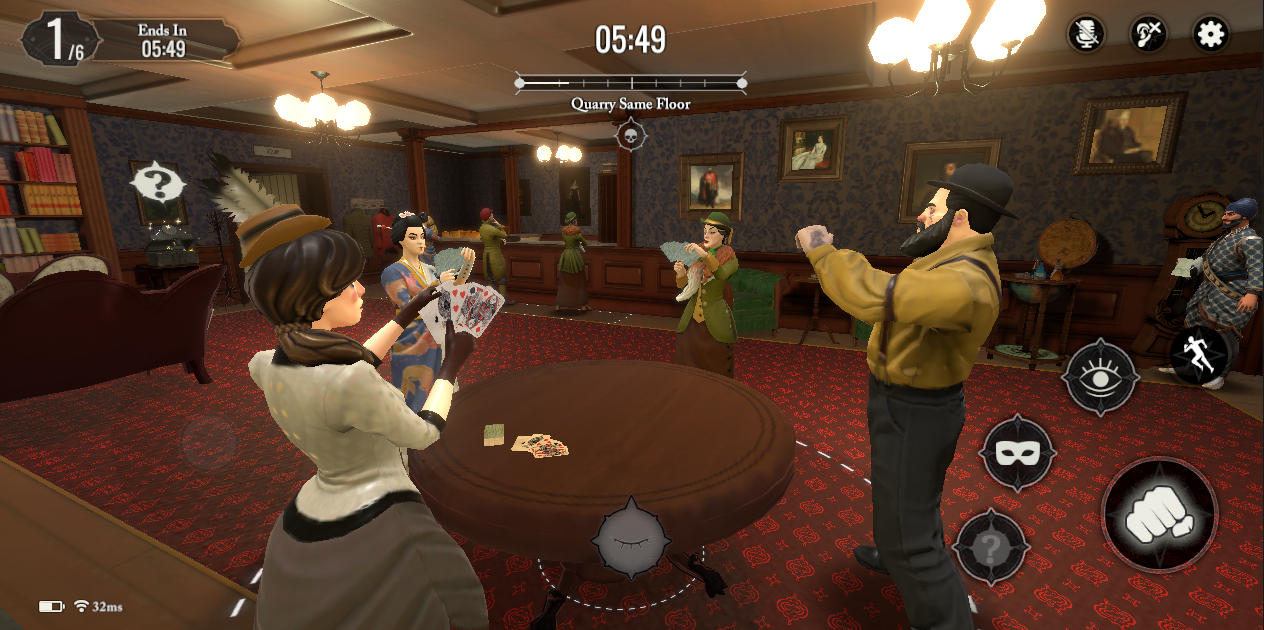 Stealth is a core element of the game. Use the environment wisely and mix in with the crowd to engage in pleasant social activities such as talking to NPCs, sipping tea, and appreciating paintings. But be aware that clumsily lingering, suddenly changing direction or running can betray your identity. When playing together with friends in the same room, your expressions could also give you away, so be sure to put on your best poker face! Remember to remain calm, because a minor oversight could mean your end.
Bide Your Time and Use Abilities and Items to Your Advantage
As a ruthless mature killer, players need to observe patiently in the dark, identify their target, and wait for the perfect opportunity to do their diabolical deeds. At the critical moments of life and death, players can also use a variety of abilities and items to enhance their strategies such as Disguise, Flash Grenades, Pie Bombs, and more. Whether you just want to add a bit of flair to your kill or get out of a sticky situation in the nick of time, these will surely come in handy.
Charismatic Killers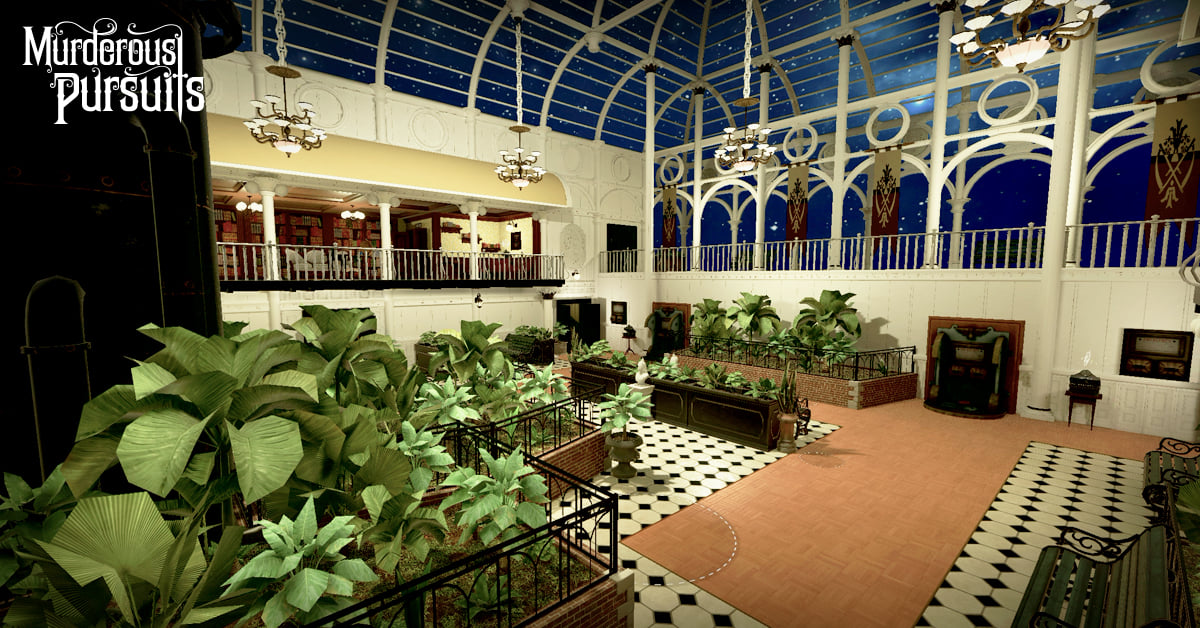 The game is beautifully set in the Victorian era, players will dress up as arrogant officers, cunning businessmen, a cold duchess, and more. Set foot on a steampunk time-traveling ship, into the grand banquet. The cruel assassination game is quietly set around this display of luxury and wealth. Suit up with your friends and let the killing feast begin!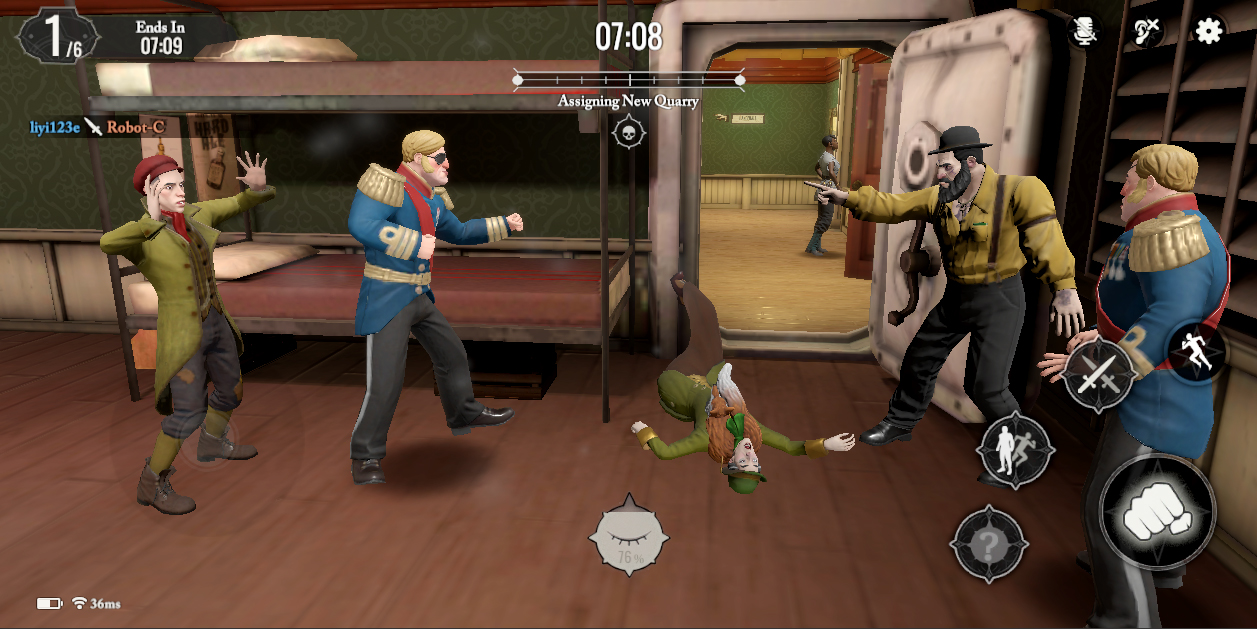 Murderous Pursuits is currently available in Southeast Asia and East Asia for iOS and Android(https://go.onelink.me/FBpg/bbb3cd40). Gather your friends, brush up on your acting skills, and get ready to stealth-it-up as an expert assassin to outplay your odious adversaries.
About NetEase Games
NetEase Games is the online games division of NetEase, Inc. (NASDAQ: NTES; HKEX: 9999), developing and operating some of the most popular PC-client and mobile games in markets including China and Japan. As one of the world's largest incubators of quality online game content, NetEase Games is dedicated to supporting the growth of innovative studios around the globe and growing an international presence along the way. To complement its self-developed games and world-class R&D capabilities, NetEase Games also partners with other industry leaders including Blizzard Entertainment, Mojang AB (a Microsoft subsidiary) and other global game developers to operate some of the most popular international online games in China. For more information, please visit neteasegames.com.
Follow Us on Social Media:
Facebook: https://facebook.com/NetEaseOfficial
Twitter: https://twitter.com/NetEaseGames_JP
Official Website: https://www.neteasegames.com/
Media Contacts
NetEase, Inc.
Li Ruohan
Tel:(+86) 571-8985-2668
globalpr@global.netease.com
NetEase Games PR
Zhou Zhaoxi
Tel. (+86) 20-85105163 ext.57169
neteasegamespr@global.netease.com