NetEase Games and Guanghe Qiyuan are adding five powerful new Eudemons in Never After as part of a limited-time event.
GUANGZHOU, China – (July 22nd, 2022) – NetEase Games, the online games division of NetEase, Inc. (NASDAQ: NTES, HKEX: 9999) and Guanghe Qiyuan are proud to announce that an update for Never After will be released on July 22nd, adding five Eudemons as part of a new event, along with limited-time activities and rewards. The five Eudemons are cute creatures that are incredibly powerful in combat and can act as a handsome mount for the player, as they traverse the dark fairy tale worlds of Never After.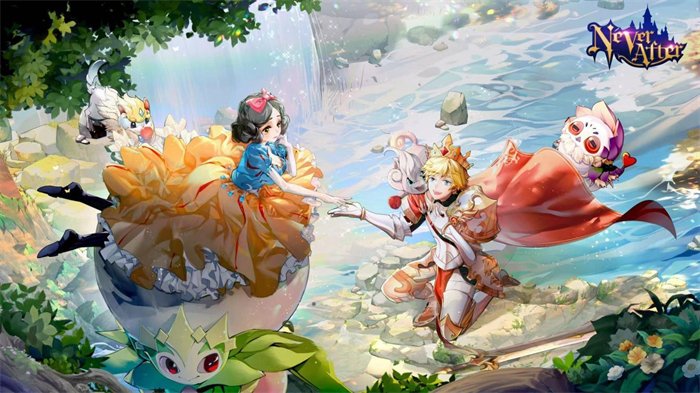 The five Eudemons coming to Never After are Wanton Monkey, Drill Wasp, Fluffy Herb, Lightning Dog, and Nine Tails. Wanton Monkey is a powerful melee fighter, with the ability to inflict status effects and debuffs with its attacks;
Drill Wasp is a mid-range melee fighter, with multi-hit attacks and the ability to reduce enemy defensive stats;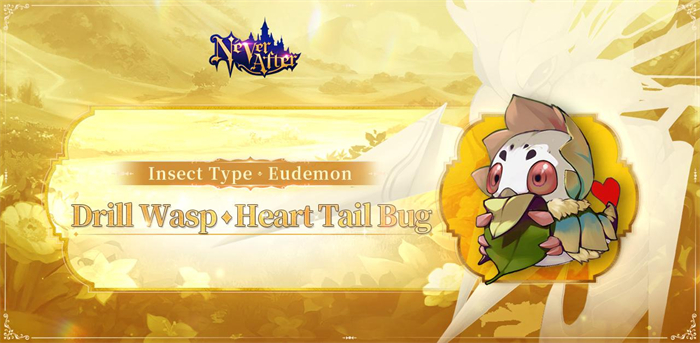 Fluffy Herb is a long-range attacker with healing abilities and debuff powers;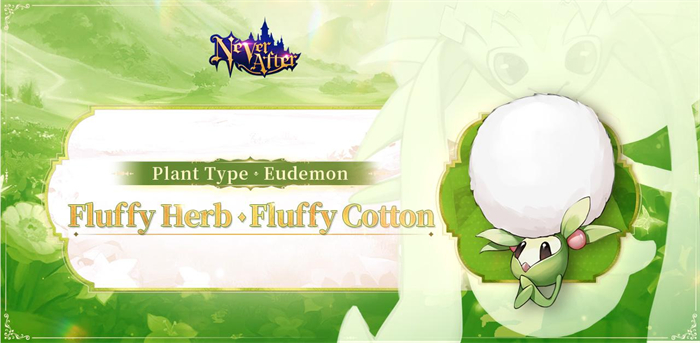 Lightning Dog is a melee fighter who can increase its damage by stacking Lightning effects on the enemy with its special attacks;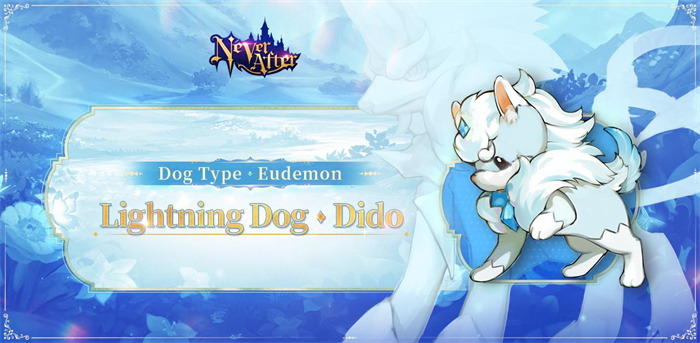 Nine Tails is a long-range spellcaster who can perform multi-hit combos that inflict status effects.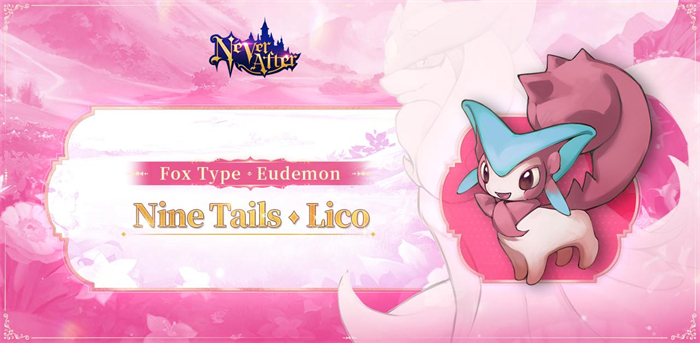 The new Eudemons will be introduced as part of a limited-time event called "Eudemon Arrival", where fighting alongside the Eudemons will grant rewards. The event will feature a Lucky Wheel lottery, where spending "Esper Tokens" will give players the chance to earn the limited time "Mega Millions Circus" outfit and rare items for the Eudemons. The Eudemons can be fed special "Esper Rations", which will reward the player, and if enough Eudemons are fed across the server, then the "Wanted" and "Ghost Treasure" activities will activate an additional drop reward buff, lasting until the end of the event.
Never After players who take part in the "Eudemon Arrival" event can earn "Silver Feathers" and "Colorful Feather", which can be exchanged for rare items in the Festive Mall, including the limited-time Back - Dazzling Ray and the limited-time Mask - Boundless Revelry. There is also a Mystery Mall that will appear during the event, containing rare items, with an inventory that refreshes every hour, with an option to refresh manually by spending diamonds. The players who perform a daily check-in will receive extra prizes during the event, as well as double rewards on weekends.
The "Eudemon Arrival" event will also feature limited-time team activities for players in the Sleeping Plateau, which will run from August 2nd to August 24th. During this event, players can choose an exclusive fairy tale partner to go on an adventure, and team up with five other players. This five-player adventure team can win special rewards by working together, including the rare wing appearance Back - Dream Weaver. Players will be able to team up with one of the five Eudemons during this event. The rewards for this limited-time team activity include items like an Echo Conch, Magic Candy, Bubble Frame – Chocolate Cake, Avatar Frame – Chocolate Cake, and Back – Dream Weaver.
One of the biggest new additions in the latest Never After update is the King's Trail: Five Royal Champions dungeon. This will allow groups with multiple players to team up and face elite guards and powerful boss monsters. Never After has received a big content update, including powerful new Eudemon allies, enticing treasures, and even a challenging dungeon that needs to be overcome. The world of Never after is not the fairy tale you know, and its magical realms will expand even more when the "Eudemon Arrival" event begins on July 22nd.
The cooperation between Never After and Thailand dtac is officially launched! Travel online with a fairy tale princess! From now until August 20th, 2022, Never After and Thailand dtac will launch the "Never After special pack" and "Recharge rebate" events. Super free flow, enjoy the summer together.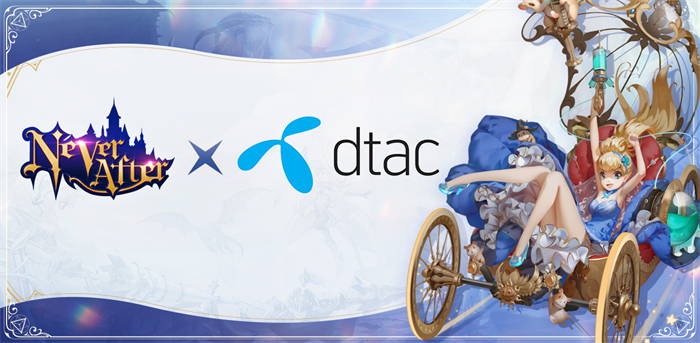 [Event I] Recharge with dtac on GooglePlay to receive additional in-game item rebates (In the form of a redeemable code sent via SMS). Reward Content: Silver x 200,000, Magic Candy II x 1 (Maximum 1 time per group account)
[Event II] Players can also get $3 worth of in-game rewards if they purchase the "Never After special pack" with special price THB 99-. This event start from 21 Jul or until item code is runout, included 6GB internet data 7 days usage. Reward Content: Lucky Stone I x 1, Outfit Box x 1, Silver x 200,000 (Maximum 1 time per group account)
To purchase Call *156*067# !
Purchase link: https://www.dtac.co.th/s/Neverafter
※ How to redeem: [Never After Redeem Page] → Enter the account ID → Enter the redeem code → Confirm the redemption → The reward will be sent to the in-game mailbox of the corresponding account. Redeem page link: https://www.neveraftergame.com/giftgrab/ [Notes] 1. This cooperation is limited to Thailand area players. 2. The reward redeem period ends on 2023/01/20 23:59. If the reward expires, it will become invalid and cannot be redeemed. No other compensation or extension will be made after this point. 3. NetEase and dtac have the right to reserve, change, modify, withdraw, or cancel the award delivery at any time. The company reserves the right to supplement or amend any other matters not covered herein at any time, based on the latest announcement.
To learn more about NeverAfter, please visit:
● Official Website – https://www.neveraftergame.com/m/adventure/
● Google Play - https://play.google.com/store/apps/details?id=com.netease.ysq2&hl=en_US&gl=US
● App Store - https://apps.apple.com/th/app/never-after/id1610299169
● Facebook - https://www.facebook.com/Neverafter-105873685432193
About NetEase Games
NetEase Games is the online games division of NetEase, Inc. (NASDAQ: NTES and HKEX: 9999), developing and operating some of the most popular mobile and PC games in markets including China and Japan. As one of the world's largest incubators of quality online game content, NetEase Games is dedicated to supporting the growth of innovative studios around the globe and growing an international presence along the way. To complement its self-developed games and world-class R&D capabilities, NetEase Games also partners with other industry leaders including Blizzard Entertainment, Mojang AB (a Microsoft subsidiary) and other global game developers to operate some of the most popular international online games in China. For more information, please visit neteasegames.com.
Media Contact
NetEase, Inc.
Li Ruohan
Tel: (+86) 571-8985-2668
globalpr@service.netease.com
NetEase Games
Zhou Zhaoxi
Tel:(+86) 20-85105163 ext.57169
neteasegamespr@global.netease.com
David Wilson
Tel: (+44) 7785-222228
david.wilson@corp.netease.com