In-Game Integrations Debuting 23/August to Include"Vikings" Themed Events and Special Content
GUANGZHOU, China – (August 4) – NetEase Games and MGM today announced the first crossover event between NetEase Game's mobile video game Vikingard and the studio's hit television series Vikings. Debuting 23/August, the first in-game integration will feature thrilling content and exciting themed events related to season 1 of Vikings that allow players to experience the journey of the legendary Ragnar Lothbrok.
The Vikings franchise and Vikingard have both become true global sensations and the two will meet for the first time in one of the biggest gaming events of the year. Those who have dreamed of fighting alongside heroes from the Vikings universe will finally have the chance through a series of special in-game integrations that will combine Vikings with Vikingard!
The first Vikings themed integration into Vikingard will allow players to recruit and battle alongside Vikings characters Ragnar, Lagertha, Rollo, and Floki. These characters have been recreated in stunning detail through Vikingard's art design, allowing players to admire them as they fight their way through foes. Once the first in-game integration is complete, these four Vikings characters will accompany and help players in their quests to seize territories and attack cities. Players can join and advise Ragnar on his path to become King, or they can invite Ragnar, Lagertha, Rollo, and Floki to visit their own tribes and receive insight into their respective journeys. Players can even befriend these Vikings icons and earn exclusive rewards, allowing them to treasure the memories of the journey together.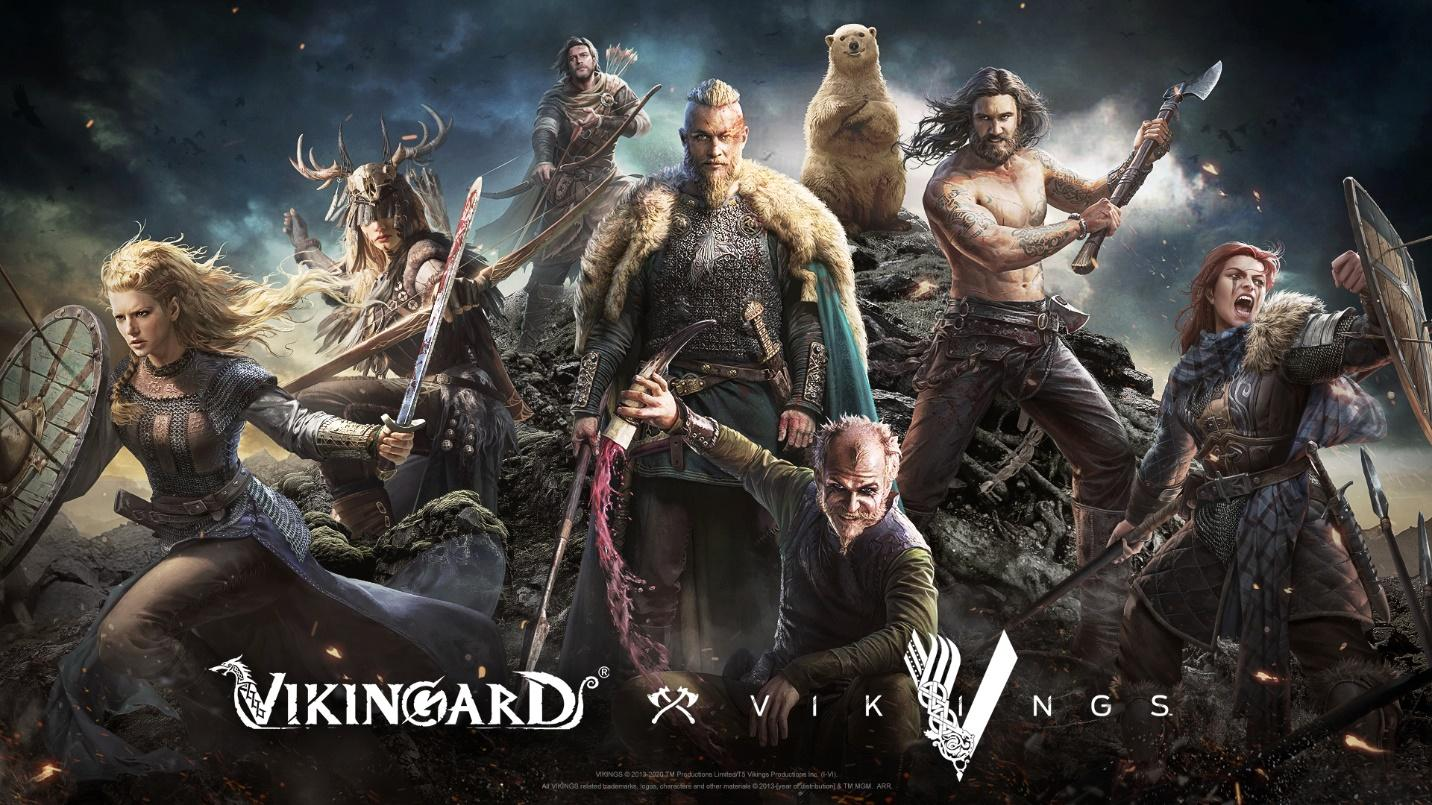 "The Vikings franchise has exploded in popularity around the world, and we look forward to bringing our dedicated fans a new and exciting way to experience epic Vikings adventures with this series of Vikingard in-game integrations," said Robert Marick, Executive Vice President of Global Consumer Products and Experiences at MGM.
"We're excited to partner with the Vikings franchise, who undoubtedly influenced and inspired many viewers," said Ethan Wang, Senior Vice President of NetEase Inc. "We believe this collaboration will be a perfect match and it will bring enjoyment and surprises to both our users and Vikings fans."
NetEase Games has also revealed that there are more Vikings themed crossovers planned for the future, with additional limited-time integrations in the works that will expand players' journeys through the Vikings universe even further. The story of Vikingard is just beginning and there has never been a better time to take up the axe and become your own Viking hero!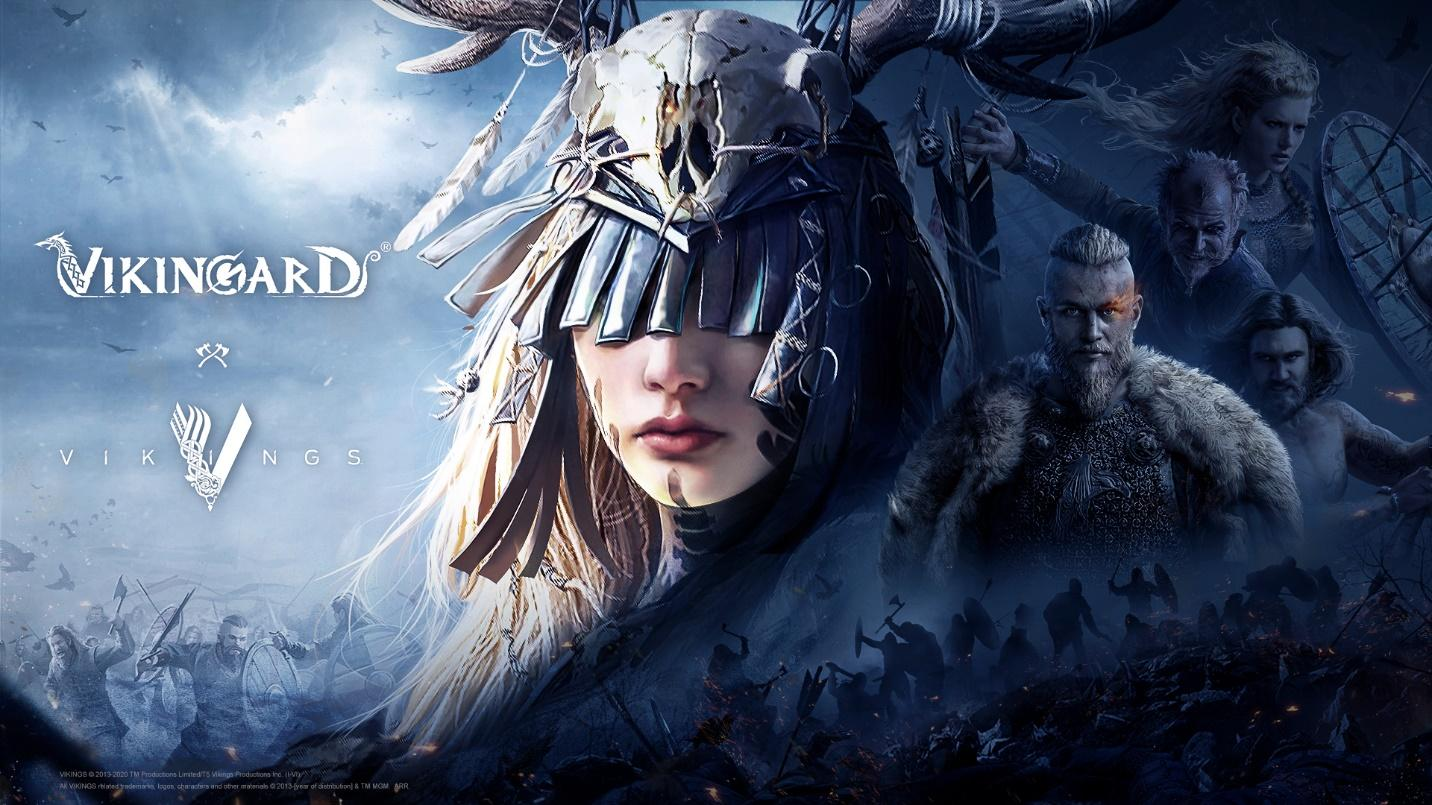 Following on the immense success of six seasons of Vikings, which transported millions of viewers through unstoppable adventures of the brutal and mysterious world of Viking warrior Ragnar Lothbrok, MGM Television's Vikings: Valhalla is the newest chapter to thrill the Vikings franchise's army of fans. Set 100 years after the original Vikings series, the heart-pounding action of Vikings: Valhalla dramatically tells the story of family, loyalty, power and the most famous Vikings who ever lived: Leif Erikson, Freydis, Harald Harada and Norman King William the Conqueror.
To learn more about Vikingard, visit:
● Official Website - http://www.vikingard.com/
● Google Play – https://play.google.com/store/apps/details?id=com.netease.vikingard
● App Store – https://apps.apple.com/app/vikingard/id1551308635
● Facebook - https://m.facebook.com/Vikingardgame
About NetEase Games
NetEase Games is the online games division of NetEase, Inc. (NASDAQ: NTES and HKEX: 9999), developing and operating some of the most popular mobile and PC games in markets including China and Japan. As one of the world's largest incubators of quality online game content, NetEase Games is dedicated to supporting the growth of innovative studios around the globe and growing an international presence along the way. To complement its self-developed games and world-class R&D capabilities, NetEase Games also partners with other industry leaders including Blizzard Entertainment, Mojang AB (a Microsoft subsidiary) and other global game developers to operate some of the most popular international online games in China. For more information, please visit neteasegames.com.
About Metro Goldwyn Mayer
Metro Goldwyn Mayer (MGM) is a leading entertainment company focused on the production and global distribution of film and television content across all platforms. The company owns one of the world's deepest libraries of premium film and television content as well as the premium pay television network EPIX, which is available throughout the U.S. via cable, satellite, telco and digital distributors. In addition, MGM has investments in numerous other television channels, digital platforms, and interactive ventures and is producing premium short-form content for distribution. For more information, visit www.mgm.com.
Media Contact
NetEase, Inc.
Li Ruohan
Tel: (+86) 571-8985-2668
globalpr@global.netease.com
NetEase Games
Zhou Zhaoxi
Tel:(+86) 20-85105163 ext.57169
neteasegamespr@global.netease.com
VIKINGS © 2013-2020 TM Productions Limited/T5 Vikings Productions Inc. (I-VI). All VIKINGS related trademarks, logos, characters and other materials © 2013-2022 & TM MGM. ARR.
VIKINGS: VALHALLA © 2021 MGM. All VIKINGS: VALHALLA related trademarks, logos, characters and other materials © 2021-2022 & TM MGM. ARR.