GUANGZHOU, China, August 11th, 2022 -NetEase Games has announced the worldwide grand launch of its survival shooter game Lost Light on Sept. 1st. Since its first beta, Lost Light has attracted more than 4 million players all over the world, and the game has ranked among the Top 30 Free Games on Google Play multiple times. The grand launch version allows players to enjoy the game on iOS, Android, and PC (Steam & Official Website). From now till August 31st, join the grand launch event and get a chance to win rewards such as premium membership, limited-edition outfits, avatar and avatar frames. Update the client to join the Grand Launch event now: https://www.lostlight.game/yy/
Cross-platform: Team up with Friends Anytime, Anywhere
Lost Light supports cross play on iOS, Android, and PC (Steam and Official Website). And the PC version offers game optimizations in graphics and UI, and more. Players can team up with their friends anytime, anywhere, thanks to the cross-platform support.
Pre-register to Share Rewards
Lost Light has initiated a pre-registration event for the grand launch. It's time to work with "Fireflies" worldwide to unlock pre-registration rewards. Players can also generate personal links to invite their friends to pre-register together. It will increase their chance of getting pre-registration skins and premium membership. Premium membership can significantly help players progress their characters, using minimum in-game currency to earn maximum bonuses.
There are 3 pre-registration events, and the event rewards will be issued after the grand launch on Sept. 1.
Event 1: Invite 4 friends to get essential battlefield items such as ammo, high-level armor, fully modified firearms, and key-card cases.
Event 2: Unlock phase rewards based on iOS pre-order number.
Event 3: Top 50 players who invite the most friends can get an exclusive skin and 1-month membership.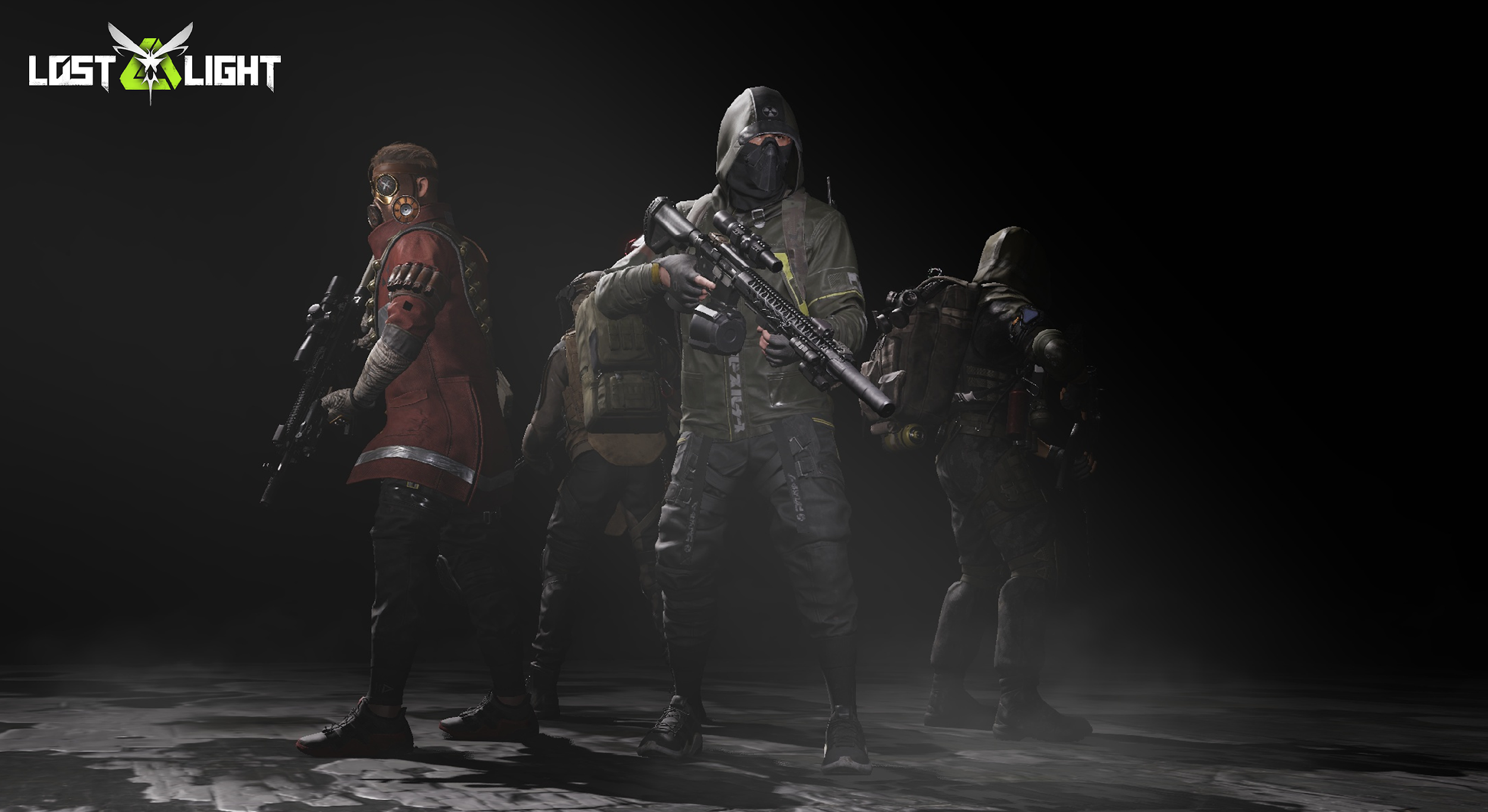 Realistic Warfighting Experience
As a member of the Firefly Squad, players find themselves trying to survive in a post-apocalyptic exclusion zone mired in crisis and hoping to unveil a sinister plot in Lost Light. Armed to the teeth and ready to fight. But if you see a knocked-out stranger on the battlefield, you have the choice to save them and form a temporary team. Similarly, if you get knocked out, you can send out an SOS signal to ask for help from players nearby. There is also a unique ranking system for players to team up with friends to escape the exclusion zone. Scavenging on the battlefield, saving, and teaming up with other players are ways how you could survive and take on more challenges in the exclusion zone.
Stay tuned for the worldwide grand launch of Lost Light on Sept 1st, 2022. Invite your friends now to form a Firefly Squad and start exploring the stories of the exclusion zone.
To learn more about Lost Light, please visit:
Official website: https://www.lostlight.game/
Facebook: https://www.facebook.com/lostlightgame
Discord: https://discord.gg/lostlightgame
VK: https://vk.com/lostlight.game
Steam: https://store.steampowered.com/app/1797880/Lost_Light/
About NetEase Games
NetEase Games is the online games division of NetEase, Inc. (NASDAQ: NTES and HKEX: 9999), developing and operating some of the most popular mobile and PC games in markets including China and Japan. As one of the world's largest incubators of quality online game content, NetEase Games is dedicated to supporting the growth of innovative studios around the globe and growing an international presence along the way. To complement its self-developed games and world-class R&D capabilities, NetEase Games also partners with other industry leaders including Blizzard Entertainment, Mojang AB (a Microsoft subsidiary) and other global game developers to operate some of the most popular international online games in China. For more information, please visit neteasegames.com.
Follow Us on Social Media:
Facebook: https://facebook.com/NetEaseOfficial
Twitter: https://twitter.com/NetEaseGames_EN
Official Website: https://www.neteasegames.com/
Media Contacts
NetEase, Inc.
Li Ruohan
Tel:(+86) 571-8985-2668
globalpr@service.netease.com
NetEase Games PR
Zhou Zhaoxi
Tel. (+86) 20-85105163 ext.57169
neteasegamespr@global.netease.com
David Wilson
Tel: (+44) 7785-222228
david.wilson@corp.netease.com