GUANGZHOU, China, November 25th, 2022 - The popular Open World Doomsday Survival Game LifeAfter, developed and operated by NetEase Games, is launching its Season 5: Power of Mutation on December 2, 2022. Survivors have a new crisis—a giant "sky eye" opens up above the sea, mutations are taking place across the world, and the mysterious Ark City appears on the sea.
To celebrate the season, LifeAfter worked with Akira Yamaoka, famous composer known for composing the music in the Silent Hill series, and created the theme music for Power of Mutation. Please check out the LifeAfter official page for more information!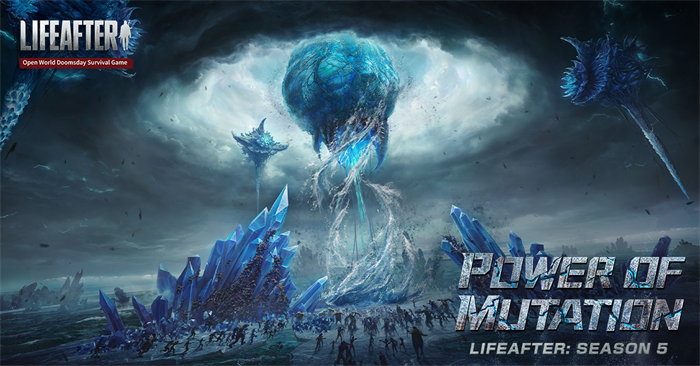 Giant Sky Eye Appears on the Sea & Mutations Take Place
Above the Doomsday World sea, a giant eye opens up the sky, whose signal points to an unknown Source. A new crisis dawns on Survivors! Mutated Infected appear in the game for the first time. Under the influence of Source, they can equip themselves with items around them and become stronger. Players are tasked to investigate the mutations and collect intelligence from the mysterious signal, and they find a strange kind of black crystal. These anomalies herald a new storm.
【Mutated Infected Video:https://www.facebook.com/LifeAfter.zh/videos/463172042620792/】
Ark City, an isolated city of mystery discovered in the remote sea, is shrouded by heavy fog, turbulence and cloud-wall which leaves it hidden from the outside world. This mega city of steel actually runs on the power of Source. Its inner parts suffer from severe infected erosion as a cost of harnessing that power. What other secrets is Ark City hiding?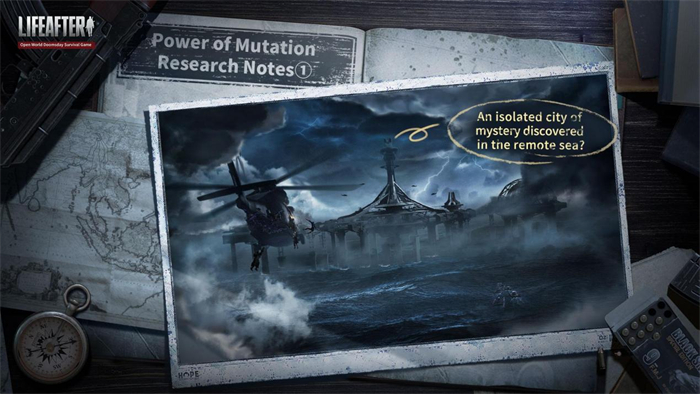 LifeAfter X Akira Yamaoka, Creating the Power of Mutation Theme Music
To celebrate the launch of Season 5, LifeAfter worked with famous composer Akira Yamaoka (known for composing the music in the Silent Hill series) and created the theme song for Power of Mutation. How the new story develops in Season 5, where the people of Ark City utilize the Power of Mutation while fighting the Source crisis, has really impressed Mr. Yamaoka. The very setting of power and threat coming from the same source has provided inspiration for the creation of the theme song. The special interview of LifeAfter X Akira Yamaoka has been released on the LifeAfter official page and a special MV will be made public on December 1st. Please stay tuned!
On December 2, LifeAfter: Season 5 Power of Mutation will be launched. What lies ahead of the Source crisis? The perishing of humanity, or new opportunities? Follow LifeAfter official page for more!
©2018 NetEase, Inc. ALL Rights Reserved.
  ----------------------------------------------------------------------------------
To learn more about LifeAfter, please
Download it now: https://go.onelink.me/uf4S/1ac5f621
LifeAfter Official Facebook: https://www.facebook.com/LifeAfter.en/
LifeAfter Official Twitter: https://twitter.com/LifeAfter_en
LifeAfter Official Website: https://www.lifeafter.game/
LifeAfter YouTube: https://www.youtube.com/channel/UCgGn6T7CV137rafeG-iFuxg
About LifeAfter
LifeAfter is an open-world doomsday survival game developed by NetEase Games (both iOS and Android version). Players are facing scarce resources, harsh weather, and dangerous wild lives, and from scratch collect resources, build houses, make tools and weapons, and fight alongside with teammates to make and defend a home in a post-apocalyptic world. By virtue of its vivid rendition of a doomsday world and survival struggles, the game now has 200 million registered players worldwide since its launch in 2018. It was dubbed the Most Competitive Game of 2019 by Google Play.
About NetEase Games
NetEase Games is the online games division of NetEase, Inc. (NASDAQ: NTES and HKEX: 9999), developing and operating some of the most popular mobile and PC games in markets including China and Japan. As one of the world's largest incubators of quality online game content, NetEase Games is dedicated to supporting the growth of innovative studios around the globe and growing an international presence along the way. To complement its self-developed games and world-class R&D capabilities, NetEase Games also partners with other industry leaders including Mojang AB (a Microsoft subsidiary) and other global game developers to operate some of the most popular international online games in China. For more information, please visit neteasegames.com.
Follow us on Social Media:
Facebook: https://facebook.com/NetEaseOfficial
Twitter: https://twitter.com/NetEase_EN
Official Website: https://www.neteasegames.com/
Media Contacts
NetEase, Inc.
Li Ruohan
Tel:(+86) 571-8985-2668
globalpr@service.netease.com
NetEase Games PR
Zhou Zhaoxi
Tel. (+86) 20-85105163 ext.57169
neteasegamespr@global.netease.com