GUANGZHOU, CHINA, November 30th, 2022 - In order to pay tribute to all Explorers who explore the void of Deep Space and further improve fleets' cooperation and collaborative capabilities, a technological revolution is sweeping all major star systems in the Infinite Lagrange universe. Once this technology becomes stable and mature, Explorers will be able to configure the core of their fleet—the flagship.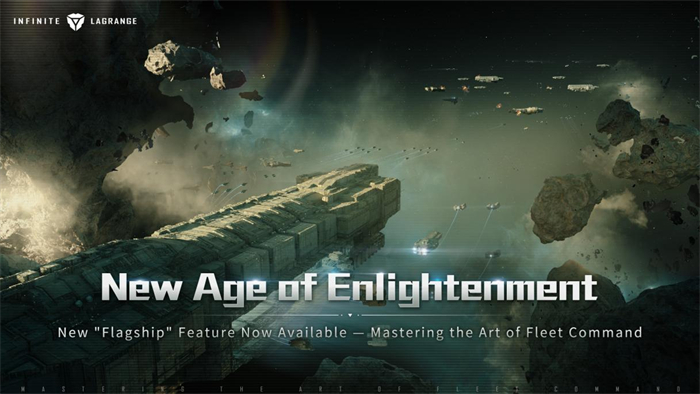 Command Core of a Fleet
The flagship is the command center of a fleet. Through the Command and Coordinate functions of the information chain technology, Explorers can synchronize information and control the entire fleet's fire control, actions, situational awareness, and other systems to make a fleet composed of multiple ships act orderly as one.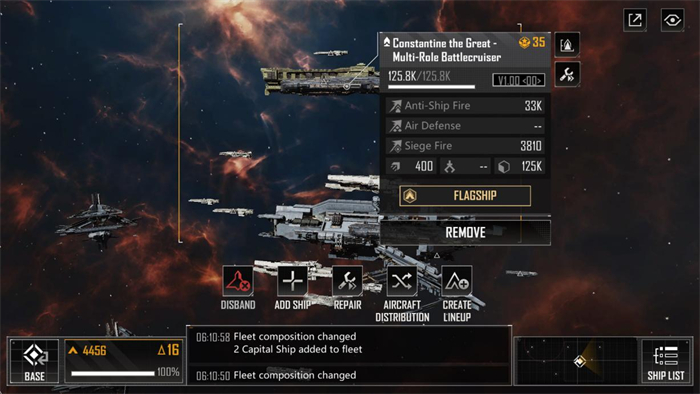 After applying the flagship technology, the Explorer's fleet will assign a ship as the flagship according to the Explorer's Command Points by default. Explorers can make adjustments to their flagship later when creating the lineup, such as by appointing another ship that has flagship skills as the flagship, but each fleet can only have one flagship.
Diverse Flagship Effects
In theory, all ships other than Utility Ships and Aircraft can be appointed as the flagship. Explorers will soon realize that different ships offer a variety of boosts other than conventional fire-focusing skills when being a flagship.
Some powerful ships can provide continuous buffs to other ships when they are appointed as the flagship. Some flagships even have special strategic abilities that make it easier for the fleet to perform specific tasks. For example, when the Solar Whale - Armed Tactical Carrier is appointed as the flagship, the fleet can make long-range strategic attacks, and when the NOMA M470 - Heavy Landing Ship is appointed as the flagship, enemies will be unable to evacuate for a certain period of time after they are attacked.
Outstanding Explorers will choose the best flagship for the mission based on its conditions and combat environment to make the most of its abilities. Tech Points can also be used to enhance flagship skills.
Rich Strategic Depth
With the arrival of flagships, galactic fleet battles will become even more strategic. Explorers will be able to use new map commands and special flagship skills to make their fleets execute more diverse blockade, camouflage, and ranged guard strategies to achieve their strategic intentions.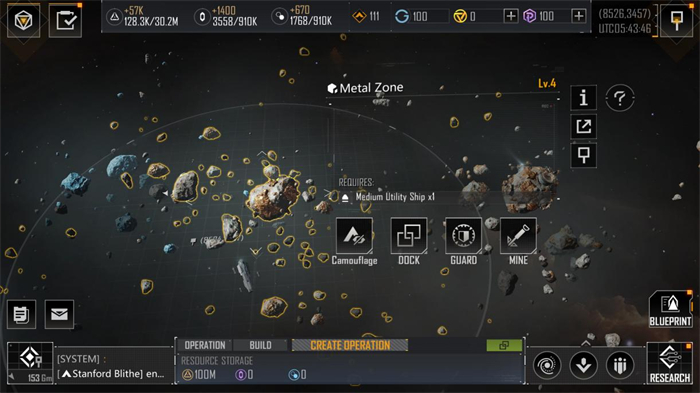 The addition of flagships injects vitality into the entire fleet, allowing Explorers who have a reasonable assortment of ships in their fleet to achieve various maneuvers and tactics with their functions and effects. Infinite Lagrange is now inviting all Explorers to embark on a journey to explore the universe, form an interstellar fleet, devise varied tactics, and conquer the vast sea of stars.
About Infinite Lagrange
Infinite Lagrange is NetEase's original cosmic strategy mobile game in which Explorers can have a cinematic experience of interstellar battlefields and battles that span hundreds of astronomical units. Explore the Milky Way in Infinite Lagrange to uncover its history and stories, find countless anthropological relics, and explore its ideals and secrets.
Download the game: https://infinitelagrange.onelink.me/7PMX/4b342305
Official Website: https://www.infinitelagrange.com/
YouTube: https://www.youtube.com/c/InfiniteLagrange
Official Facebook: https://www.facebook.com/Infinite.Lagrange
About NetEase Games
NetEase Games is the online games division of NetEase, Inc. (NASDAQ: NTES and HKEX: 9999), developing and operating some of the most popular mobile and PC games in markets including China and Japan. As one of the world's largest incubators of quality online game content, NetEase Games is dedicated to supporting the growth of innovative studios around the globe and growing an international presence along the way. To complement its self-developed games and world-class R&D capabilities, NetEase Games also partners with other industry leaders including Mojang AB (a Microsoft subsidiary) and other global game developers to operate some of the most popular international online games in China. For more information, please visit neteasegames.com.
Follow Us on Social Media:
Facebook: https://facebook.com/NetEaseOfficial
Twitter: https://twitter.com/NetEaseGames_EN
Official Website: https://www.neteasegames.com/
Media Contacts
NetEase, Inc.
Li Ruohan
Tel:(+86) 571-8985-2668
globalpr@service.netease.com
NetEase Games PR
Zhou Zhaoxi
Tel. (+86) 20-85105163 ext.57169
neteasegamespr@global.netease.com
David Wilson
Tel: (+44) 7785-222228
david.wilson@corp.netease.com