GUANGZHOU, China – (Feb 22nd, 2023) – NetEase Games, the online games division of NetEase, Inc. (NASDAQ: NTES, HKEX: 9999) has announced that the new Shikigami is arriving today at Onmyoji's 5th anniversary, Feb 22nd —SSR Tsukuyomi and SP Luminary Oitsuki will be available!!
Watch Tsukuyomi's Story CG here -
VA: Hiroki Takahashi&Kikuko Inoue
Watch Luminary Oitsuki's Story CG here -
VA: Kaori Nazuka
Onmyoji's 5th Anniversary Summoning Event officially starts on Feb 22. During the anniversary, performing summons will have a 2.5 greater chance of drawing an SP/SSR Shikigami, which is guaranteed within 60 summons! Furthermore, when you summon an SP/SSR Shikigami, you will have a chance to get a "Blessed Amulet" that grants you a self-selected SP/SSR! Shikigami Luminary Oitsuki is guaranteed within 100 summons!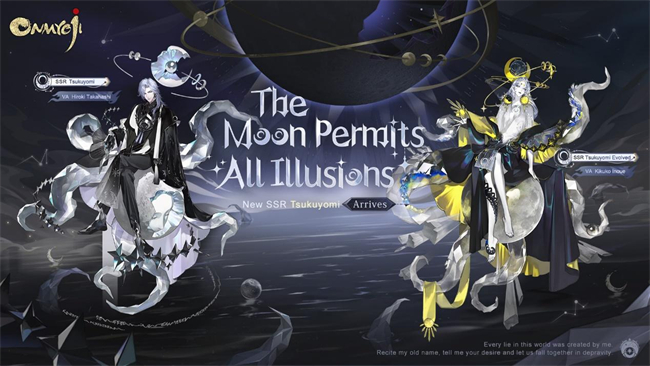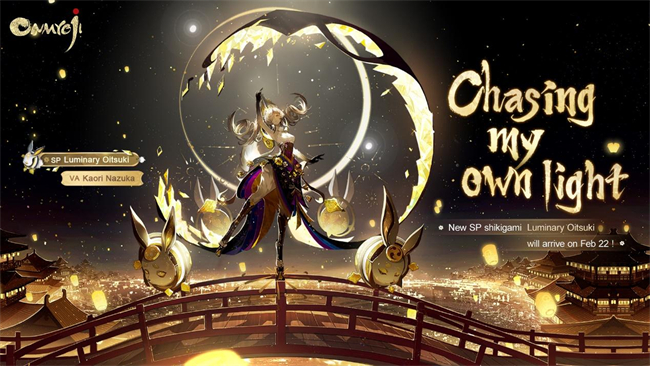 There are more exciting activities for the 5th anniversary. The time machine is turned on to review past memories in Heian-kyo, and you can get a random SP/SSR shikigami for free! "Showdown Bidding" has also returned. You can bid on the team that you think is the best and earn numerous rewards! And perhaps the most anticipated activity of many loyal players is the discount offer at the skin shop. Except for some special skins that arrived in the game in the past two months, a 20% discount on all skins is offered!
After the maintenance on Feb 22, 10 Mystery Amulets will be given out as a gift. During the anniversary, the first "Mystery Amulets" summon is free daily, which resets every midnight. Players can also release SSR shikigami in exchange for Talismans! Shikigami Arrive into the Shrine are: Orochi, Shiranui, Takiyashahime, Tamamonomae, Yoto Hime, Shishio, Hana, Aoandon, Ichimokuren, Enma, Ibaraki Doji, Ootengu.
On the occasion of the 5th anniversary of Onmyoji, Xiaojun Hui, Executive Vice-President of NetEase & Co-President of NetEase Games, expressed: "In the past 5 years, Onmyoji, together with global players, has developed a broad and fascinating world of Heian-kyo. Through this Summoning Event, we hope gamers can better immerse themselves and enjoy the joyful celebrations together."
Outside the game, the official team has also prepared a wealth of activities. An anniversary cake is waiting to be decorated with players' precious memories! Upload photos to the link and share it with your friends to earn 60 Jade, 1 Mystery Amulet, 20 Skin Tokens and more!
https://en.onmyojigame.com/5thAnniversary/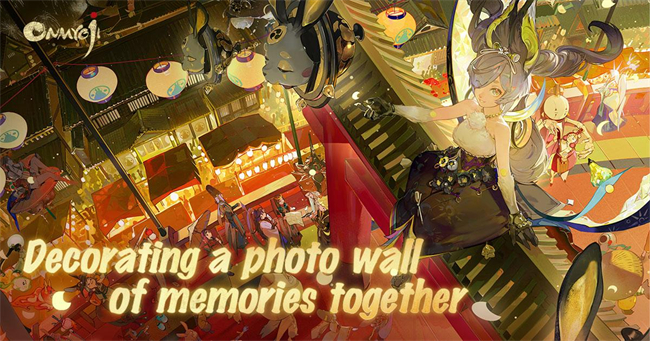 Abundant new skins are available on the anniversary, including Frosty Yuki Onna's new Special Skin - Amber Heart, Crimson Yoto's new skin - Prancing Peach and Yao Bikuni's New Skin - Autumn Blaze. New summon room skin & New shikigami menu Background can be obtained through the event "Skyscreen Gift"!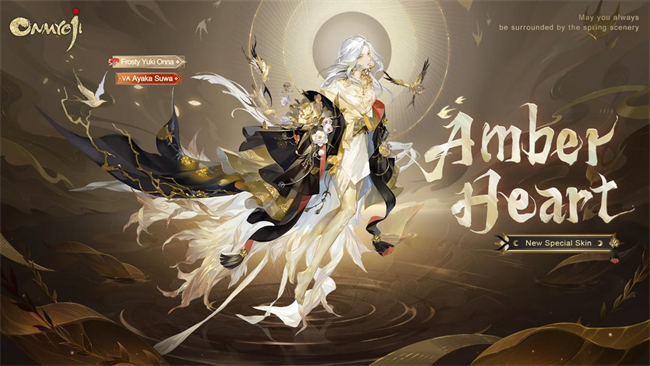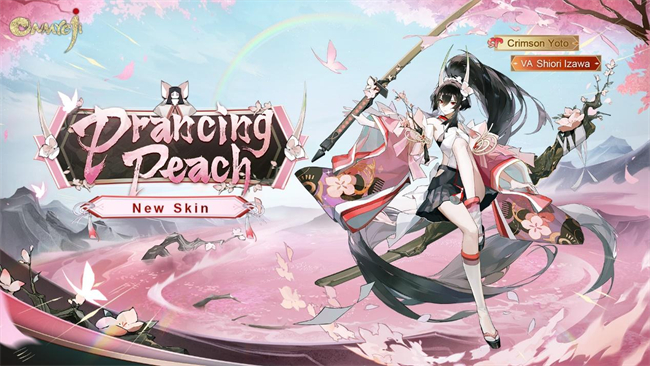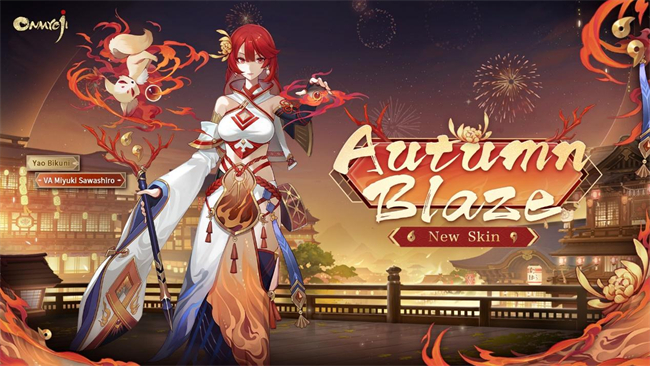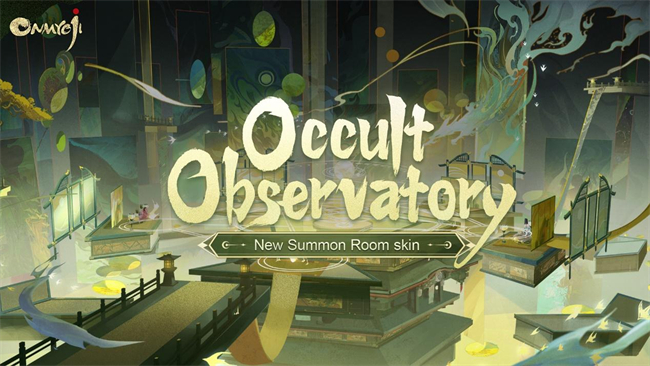 To learn more about Onmyoji, visit:
● Official Website: https://en.onmyojigame.com/index.html
● App Store: https://apps.apple.com/ca/app/onmyoji/id1257031979
● Google Play: https://play.google.com/store/apps/details?id=com.netease.onmyoji.gb&hl=en_GB&gl=US
● Steam: https://store.steampowered.com/app/551170/Onmyoji/
● Facebook: https://www.facebook.com/Onmyojigame/
● Twitter: https://twitter.com/Onmyojigame
● YouTube: https://www.youtube.com/channel/UCgHDGNxYhvXb_LlVd6RVRmQ
● Discord: https://discord.com/invite/gB4VRHq
● Reddit: https://www.reddit.com/r/Onmyoji/
About NetEase Games
NetEase Games, the online games division of NetEase, Inc. (NASDAQ: NTES and HKEX: 9999), is a leading global developer and publisher of video game IP across a variety of genres and platforms. NetEase Games' development and publishing slate include titles such as Knives Out, Harry Potter: Magic Awakened, and Naraka: Bladepoint, and partnerships with major entertainment brands such as Warner Bros and Mojang AB (a Microsoft subsidiary). NetEase Games also supports the growth and development of its innovative global studios in Canada, Europe, Japan and the United States. For more information, please visit https://www.neteasegames.com/
Follow Us on Social Media:
Facebook: https://www.facebook.com/NetEaseOfficial
Twitter: https://twitter.com/NetEaseGames_EN
YouTube: https://www.youtube.com/channel/UC7fPAi77lcCWFUc94UHyfGg
Media Contact
NetEase, Inc.
Li Ruohan
Tel: (+86) 571-8985-2668
globalpr@service.netease.com
NetEase Games
Zhou Zhaoxi
Tel:(+86) 20-85105163 ext.57169
neteasegamespr@global.netease.com
David Wilson (EU)
david.wilson@corp.netease.com
Alex Armour (US)
alexarmour@corp.netease.com