NetEase New TPS game released on both App Store and Google Play Store, featuring Rina Sato
  Super Mecha Champions, NetEase's new anime-style mobile 3rd person battle royal shooter, is finally released today (28th) on the Google Play Store for all Android gamers. Since its release on the iOS platform on the 23rd, this distinctive anime-style dazzling mecha-combat game have attracted many eager gamers to the scene. The game has also earned a place on the recommendation list on the App Store in 11 different regions. Its release on the Google Play Store has also been promoted on the Play Store's New Releases. The game offers a selection of 3 attractive characters (Ning, Rom, and the new character, Joanna), 8 stylish mechas, various game modes, as well as a myriad of rewards and benefits on both platforms to thank the fans for their support.
  Are you ready for a round of exhilarating mecha battle? Why wait? Download it now!
  iOS & Android download link https://go.onelink.me/imqb/b5855ca6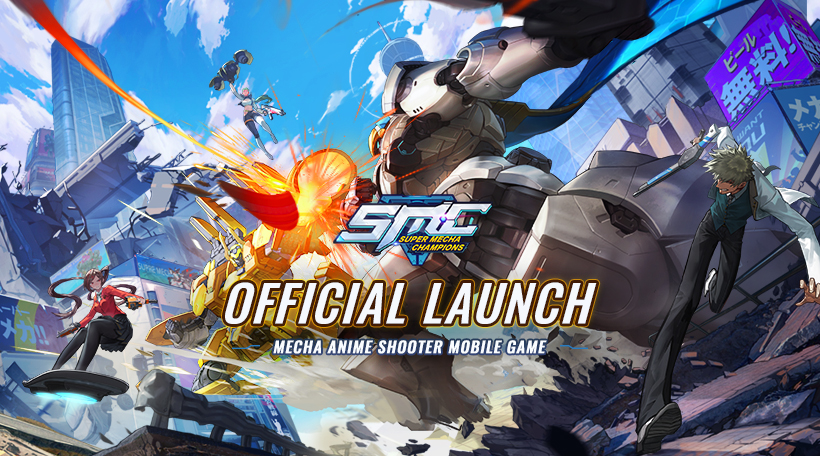 Promotional Poster
  First purchase event - New character Joanna drops!
  offers a myriad of server-opening rewards upon its release on Android equivalent to that of the iOS', as well as additional dual-platform server-wide rewards and Android server-opening rewards.
  Sign in daily from Monday to Sunday to complete the 7-Day Sign-in event and get free in-game premium currency, the mecha "Hotsteel," and its exclusive appearance "Meteorite." Purchase any premium currency pack to get the all-new character "Joanna" and both the currency and EXP bonus cards! Joanna is a new character only available upon the game's release. She's energetic, lively, friendly, and quite a celebrity of an athlete! Want to get to know Joanna more intimately? Come join her in the game! SMC is also running an Advanced Alpha Program that awards players with resource items as they climb up the level ladder. So many great server-opening events await; what are you waiting for, Pilot? Go secure your rewards and gain yourself an advantage in battle! Time waits for no one!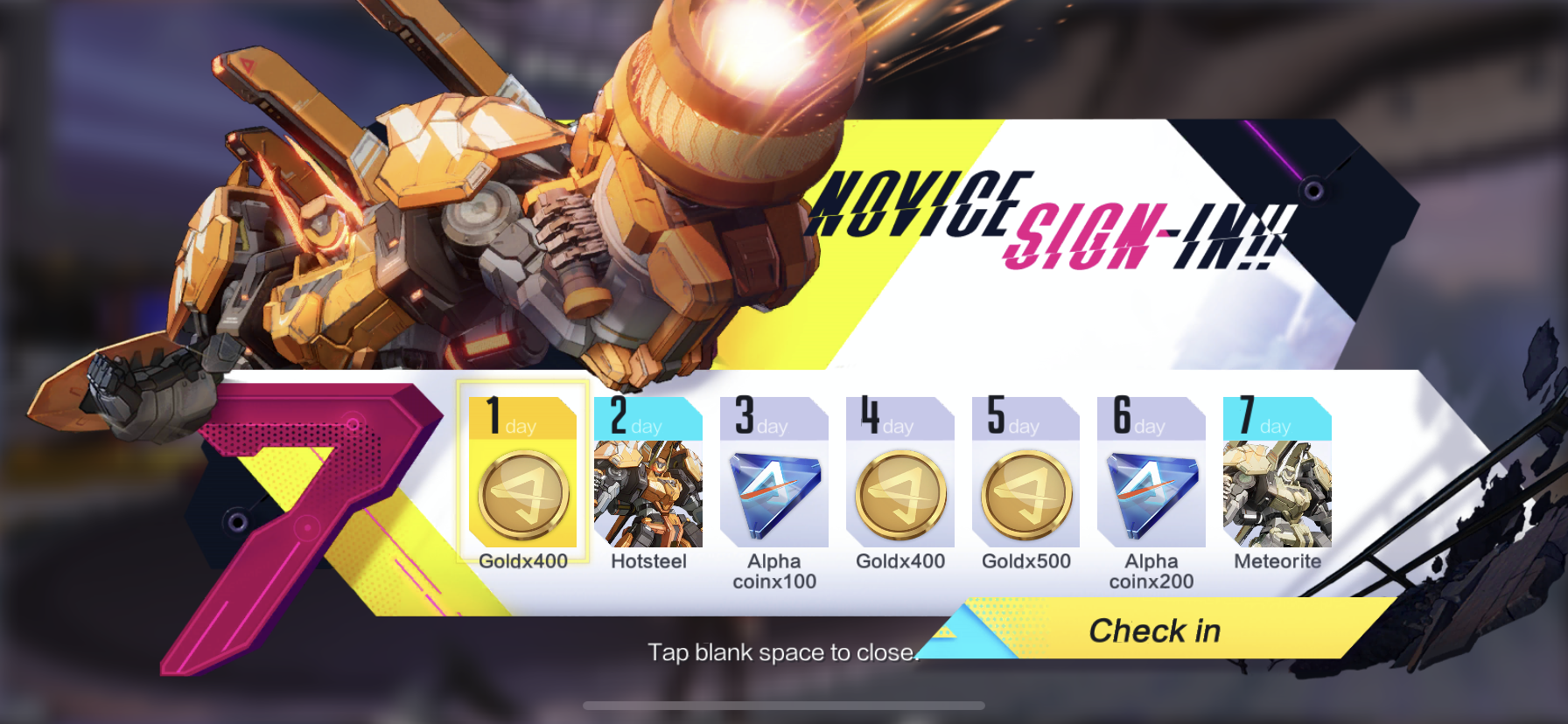 Sign in for 7 days to get loads of great stuff!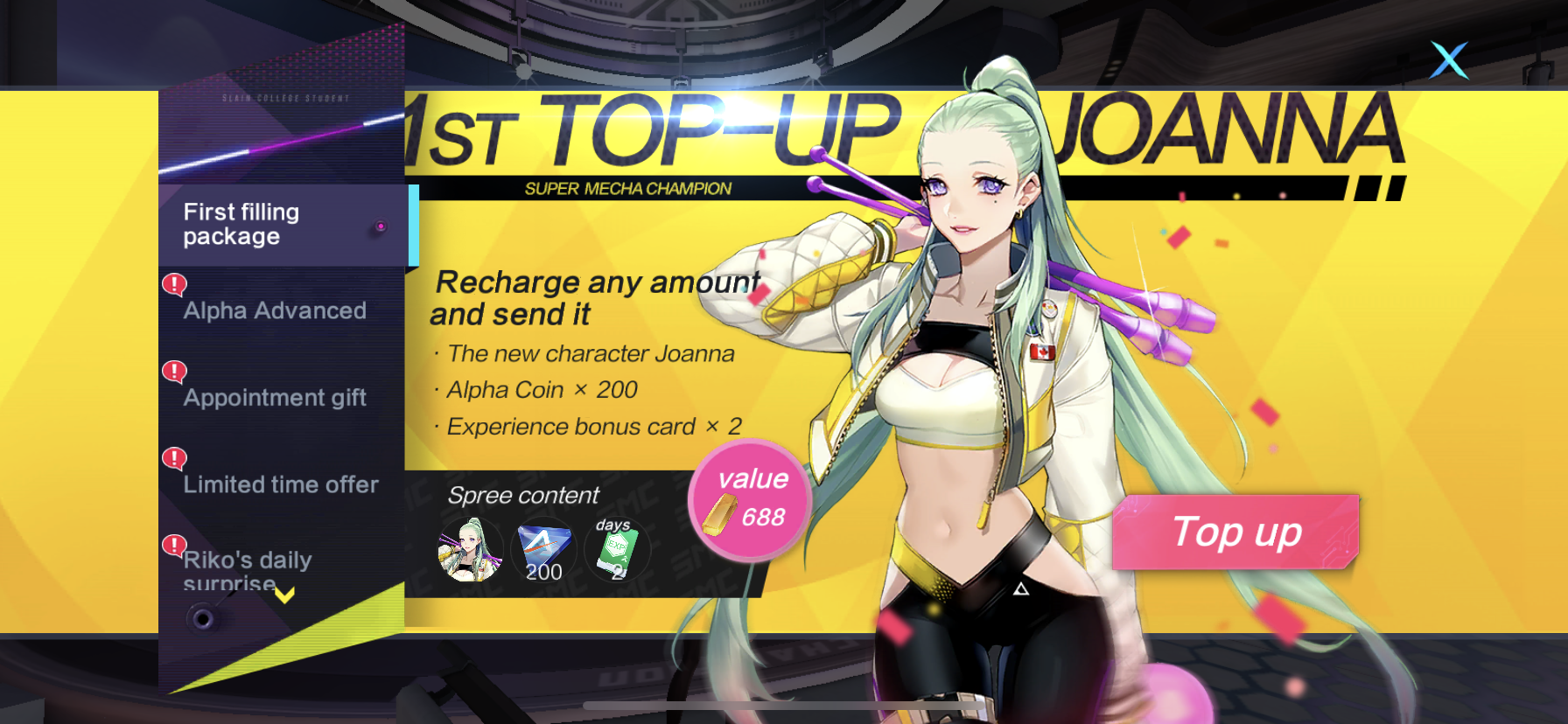 The first purchase of any Premium Currency Pack comes with Joanna herself!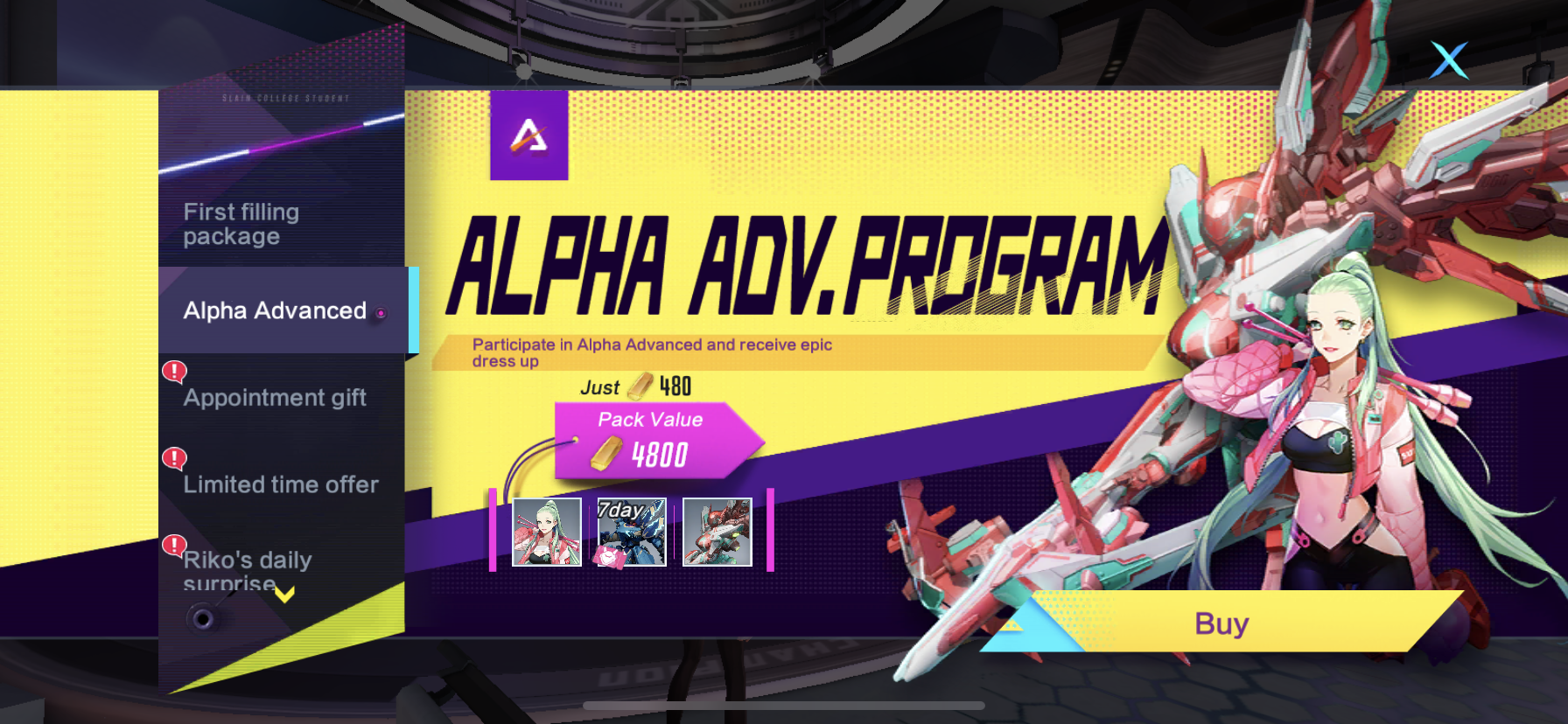 Join the Advanced Alpha Program to get all the resources you'll need!
  Renowned Voice-Actor "Rina Sato" Gives His Blessings
  To top the grand surprise of a personal video from Rom's voice actor, Tomokazu Seki, to the fans upon the game's iOS release on the 23rd, and to celebrate SMC's release on Android, the SMC Team gifts the fans yet another grand surprise! Rina Sato, the voice actor for Ning, the female lead of the game, has also recorded a personal video to the fans, showing off her performance as the hard-working and optimistic Ning, as well as giving SMC her most sincere blessings.
  In addition to the fact that every character in the game is fully voiced in Japanese, the game also features fully-voiced narrations by professional voice actors, fully bringing the exhilarating battles to life! We're sure this is something all players would greatly appreciate!
  According to official sources, the SMC Team will soon reveal the names of other greatly respected voice talents featured in the game! Isn't it exciting? I'm looking forward to the reveal myself!
Rina Sato CV Video
  Multiple Game Modes, New 3-Man Squad Mode
  To celebrate SMC's release on both platforms, the highly anticipated 3-Man Squad Mode has also been unlocked in addition to the Solo and Duo modes available upon the iOS release, offering players even more game modes to choose from!
  The Solo Mode is where the player can show-off his/her skills in squashing all opponents single-handedly; in the Duo Mode, teamwork and coordination are essential for the players to be able to win the SMC Championship Cup; and in the Squad Mode... Well, what kind of challenge awaits? I bet you wanna know! Within a given time during a Battle Royal game, just select Squad, invite the players you wish to team up with, and you're ready to go!
  If you don't have enough players on your team in either Duo or Squad Modes, you will automatically be grouped with other players in either teams of 2 or 3 for the coming cooperative game.
  Whether you choose to engage in Solo, Duo, or Squad Mode, you will all need your skills to survive and triumph. That said, your survivability will likely get a big boost if you can find teammates that you can trust and rely on. However, how to form a good team-spirit and formulate tactics are definitely things for you to ponder on. Solo, Duo, Squad--Oh, but does it really matter? Just imaging the fierce battles with multiple mechas firing and shooting each other all at the same time is enough to get excited about! Won't you agree?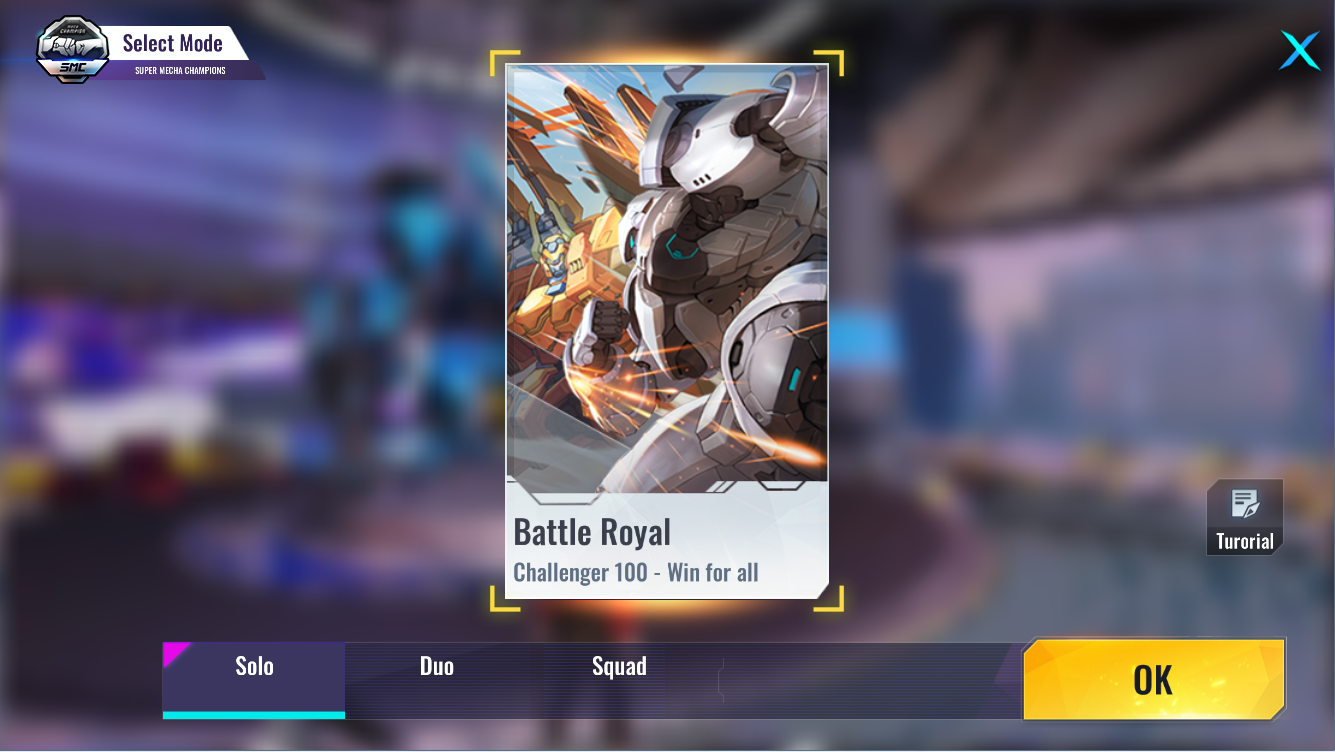 All-new Squad Mode, 3-player fun soon to come!
   has now officially released on both platforms. I'm sure all of you are eager to show off your piloting skills. Ning, Rom, Joanna, and other new characters are awaiting you to unlock! Choose from a variety of stylish mechas and a large amount of appearances! It's time to call your friends and assemble your team! Don't forget to follow the game's official website and fan page for the latest news and info!
  Super Mecha Champions Official Fan Page: https://www.facebook.com/SuperMechaChampions/
  Super Mecha Champions Official Website:http://www.supermechachampions.tw/
  Super Mecha Champions iOS & Android Download Link: https://go.onelink.me/imqb/b5855ca6